Twitter Vs Instagram – which is best for your business?
This is a very frequent question that comes up when looking to increase reach with social media marketing. This is because these 2 platforms are quite similar in many ways, utilizing the power of #hashtags. But breaking them down more we can see that they are in fact very different. So, which 1 is best for your business?
The shortest answer is both are great, but a longer answer is that it really depends on what you are using them for, your target audience and your industry.
Let's look at the 2 of them.
Instagram:
Instagram is a photo-sharing platform that allows users to edit their images with filters, stickers, text, stories and more and continues to increase in popularity. After being founded in 2010 it wasn't long until Facebook acquired Instagram for $1 Billion in 2012. Currently, it is the dominant social media app available, with over 700 million users!
The advantages of using Instagram:
You can share lots and lots of pics, it's also having lots of interesting filters and settings that you may use to edit the pictures as to your requirements instantly.
You can share your pics to socialize and promote your business and it's accessible to the rest of the world as like the hashtag thing we can use both on Twitter and Instagram too.
Filters allow users to design photos to be captivating, eye-catching, and flawless.
Instagram's Live story feature, where brands chat in real-time with their followers provides an engagement level of 100%
Studies have shown that customer engagement on Instagram is 10x higher than on Facebook.
More options for ad placement. Stories have been monetized, with ads popping up between auto-playing videos and stories as a user browses their feed.
5 years ago, Twitter was a dominant force in the social media marketing world. Marketers flooded to the quick-paced platform to get their content out in front of millions of people. Nowadays Twitter is not the platform it used to once be. One of the reasons it has seen a decline is because of the rise in Instagram.
Learn Business Fundamentals
Learn all there is to know about starting a successful business from top entrepreneurs and hit the ground running.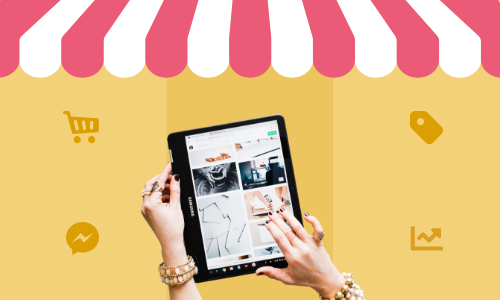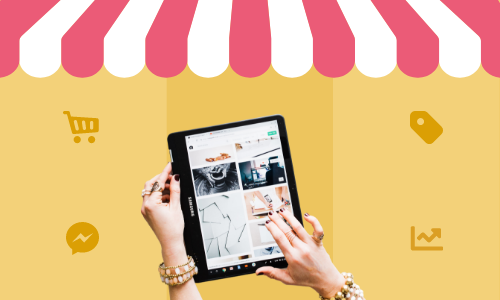 The advantages of using Twitter:
You can socialize and it's good if you're promoting your business or ideas.
It caters to quick updates and summary posts.
Your posts can go viral
Trending topics give your business a chance to be seen by Twitter users from around the world.
The conversion tracking feature will help your business see which tweets and campaigns perform the best.
Twitter is great for getting closer to customers and answering their questions and concerns in real-time.
The main age group of users for both networks is 18-29-year olds. After 50+ years old, the number of users start to drop significantly.
If you're after a younger demographic, you can't really go wrong with either of these platforms. However, if you are after an older market you may be better sticking to Facebook.
Conclusion
Instagram is the winner here but truthfully you should be using both platforms to grow your business.
Instagram will allow you to create great content quickly and easily, while Twitter is great for engaging with your audience and even providing Customer Support.
But the sheer volume of users and high levels of engagement on Instagram make it the best Social Media platform currently to promote your brand!
Looking to sharpen your knowledge in social media marketing? Join Upskillist's top-rated professional diploma in social media marketing today!
Join 12+ million students who already have a head start
Sign up today and get 4 weeks free!
No commitments. Cancel at any time.
To learn more about how Upskillist can help you click the button below :