Street Photography: The Ultimate Guide
Street photography, in essence, is the art of capturing candid, human moments in public places. Creative expression is a vital component of any art, but in street photography, timing, luck, patience, and an eye for detail will help you really capture meaningful images.
What is Street Photography?
Let's do a little exercise; I want to put you in the shoes of a new, budding street photographer. Let's suppose you've just purchased your first camera, and your initial thoughts after unboxing it are 'let's go take photos' (rightly so). You'll probably leave your home and head outdoors. During that time you might capture some shots of nature and architecture, but then you see a tree across the street and right as you are capturing… zoom! A young child speeds by on their bike and appears in your shot.
You, a bit shocked, scramble to look at the photo with the (most likely blurry) image of the child on the bike. After catching your breath you decide that you kind of like the excitement and want to try it again.
Soon you learn how to adjust the settings to capture movement and day after day you photograph passersby, street vendors, pedestrians, automobile traffic, and just the daily hustle and bustle happening where you're standing. Your camera is glued to you any time you're out - because you're a street photographer! You capture the movement happening all around you.
It wouldn't be too far off to also term street photography as 'photography by chance' because as much as you plan in advance for a shot - the streets will surprise you with much more.
Learn Photography Online
Photography is the world's most popular pastime, and it's hard to take pictures that stand out. Learn how to master your gear and think like a photographer in this 16-week course.
Best Street Photography Cameras
Ever heard the saying "It's the wizard, not the wand"? It definitely applies here. There are some components that even the fanciest cameras cannot bring - the style, the framing, the magic - it all happens with you. Nevertheless, some camera's can make the job easier, and help to bolster your art. We've broken down three types of cameras by their qualities.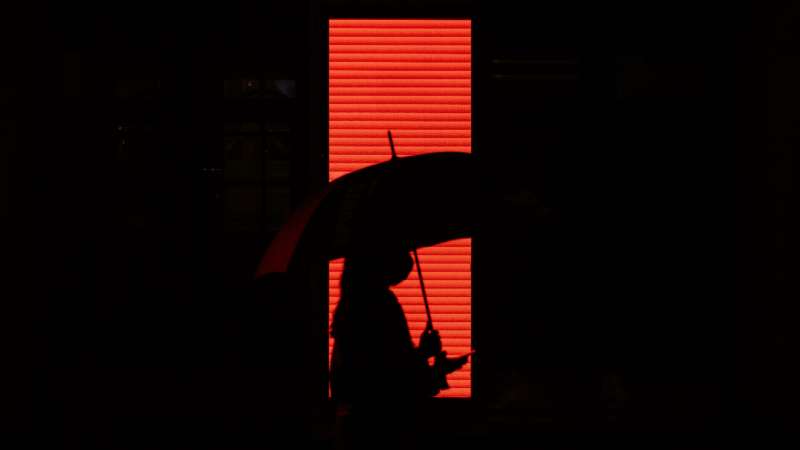 iPhone for street photography
Smartphones offer high-quality features that can create stunning shots. The newest iPhone touts a lot of features that support the basic needs of any street photographer.
iPhone Features
Built-in stabilizer - makes the shot clearer and sharper
Triple camera unit which includes an ultra-wide f/2.4 camera, wide f/1.6 camera, and telephoto f/2 camera.
RAW image format using Apple ProRAW format.
If you don't have the newest iPhone then no sweat! Apart from these additional features - you are still holding a powerful camera in your hands.
Samsung for Street Photography
The newest Samsung has some pretty stellar features that can add some flare to your shots.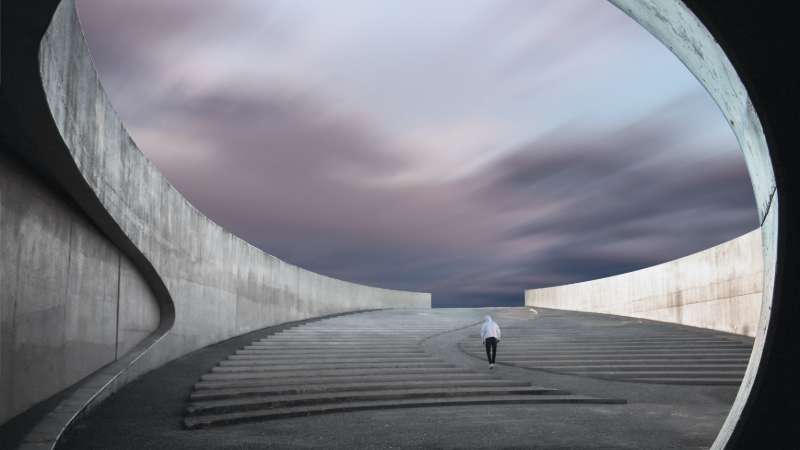 Samsung features
Single Take can shoot multiple shots with a different effect with a 'single take'
3x optical zoom and 10x optical zoom
Strong night-time functionality
RAW shooting
If you're still hesitant about the quality then try learning about the different settings on your mobile phone's camera then go out and take some sample shots. Lastly, most editing software will also help to bring your images to that next level - and if your phone captures in RAW then you can format it to your liking.
DSLR camera for street photography
For capturing action a DSLR camera (Digital Single-Lens-Reflex) is going to be your best option.
Fujifilm X-T3
For intense colors check out the Fujifilm X-T3. This camera shoots at 10 bit and the film simulations allow you to capture amazing color.
This particular model has great facial and eye focus and captures images at 26 megapixels, which allows for sharp, clear images and post-production. It shoots 4k at 60 frames per second - the prime lens is incredibly fast.
Lastly, the ergonomics are placed in an intuitive way with lots of controls that allow for fast changes.
Sony A6000
The Sony A6000 is a pocket-sized camera that was released in 2014 and still holds up to the specs and creates wonderful, clean images. It has great autofocus (AF) and shoots 11 frames per second.
It is also extremely affordable at around $600, and makes a great starter camera for any street photographer.
What's the difference between an expensive and inexpensive camera?
In truth, a more expensive camera doesn't always indicate a better camera: it usually just indicates more functions and controls. As a street photographer your camera will be your sidekick, so we suggest one that can take a few hits to the proverbial pavement and sustain minimal damage.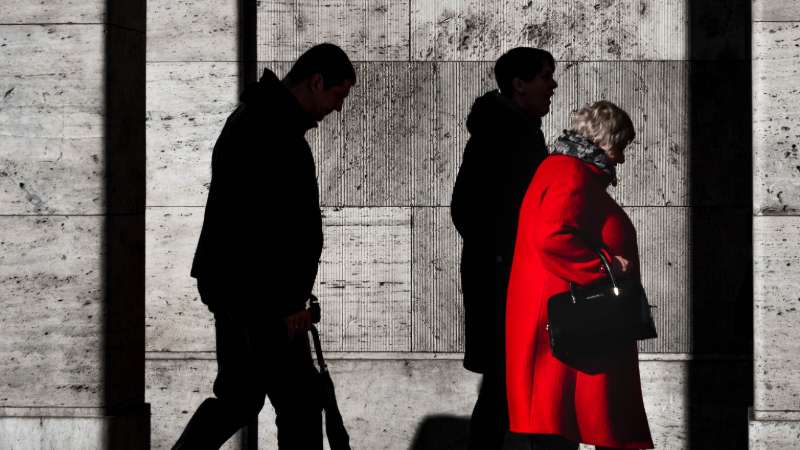 If you're just starting out, an affordable and fairly basic camera is more than enough. But when you start getting more serious, you might find you need special functionality that a higher-end model offers, such as good low-light functionality, higher continuous shooting speed, or better autofocus.
The best camera for shooting on the streets is the one you have in your hand - whether that's an iPhone or an expensive DSLR. Remember, street photography relies on chance, so what matters is that you're there with a camera you know how to use to capture the moment.
Best lens for street photography
We've asked our favourite street photographers about their favourite lenses. Their advice was to focus on a couple of key components, namely focal length and aperture.
Focal length: anything from a 35mm lens to a 40 or 50mm is going to be your sweet spot. A 35mm is used for close-up shots, within a few metres of your subject. This size allows you to capture just enough of everything, including your subject, and enough action in the background to support your image's story.
However, the 50 mm lens (aka the 'nifty fifty') is great for almost any street situation and allows you to step back a bit further from the subject and capture the full-frame. The standard 18-55mm kit lens is also a great choice: it's affordable, versatile, and lightweight.
Try to avoid anything larger than 50 mm as it complicates the post-processing of the image.
Fixed or variable aperture: You'll also want to decide whether you want a fixed vs variable aperture lens. A fixed aperture is constantly adjusting to the scene you expose it to and works independently of the focal length. These are generally more expensive and heavier due to all the extra mechanics. The variable aperture changes based on your focal length and is usually lightweight and less expensive than the fixed.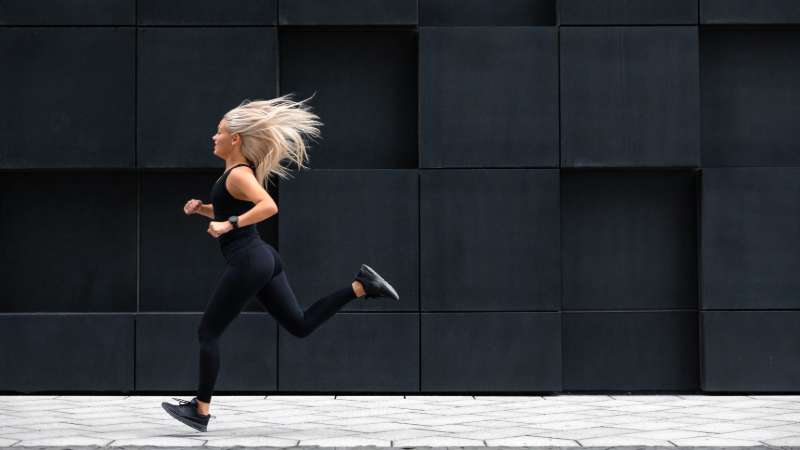 Here are a few lenses our photographers suggest:
Canon EF 50mm f/1.8 STM
One of the first lenses that many new Canon photographers purchase also happens to be one of the best for street photography. The Canon EF 50mm f/1.8 STM lens is lightweight, has night shooting capabilities, and has a Step Motor which creates quick and stealthy images.
Sony FE 4/24-70 ZEISS (Fixed Aperture)
The FE 4/24-70 ZEISS, is a fixed aperture standard zoom lens. It is high-performing and quick. The lens increases sharpness and minimizes distortion in your shots. Apart from offering the extra capabilities that come with a fixed aperture, it is lightweight, designed to be weather resistant, and durable.
How to Do Street Photography
Whether you're a transplant from another photography field or completely new to photography - street photography has some unique challenges and takes some getting used to. Here's how to do it, in four steps.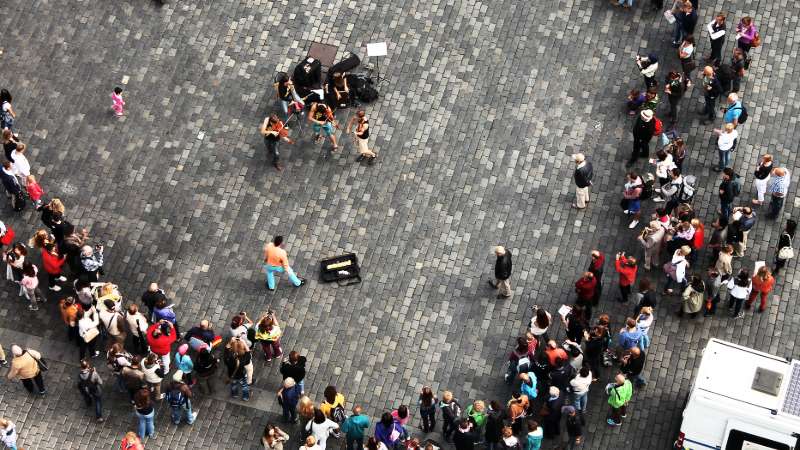 Step 1: Think about why do you want to be a street photographer
You might want to do street photography because you noticed the colors of the fruit stands on your drive back from work and thought they would make a nice photo, or perhaps you took a lucky photo that hangs on your wall from your holiday abroad and decided that you want more pictures like that to fill your home. Think about this: it will help you decide where to go, what to look for, and what your style is going to be.
Step 2: Take to the streets start shooting
Street photography can be scary for beginners, especially when you're taking pictures of people without their permission. The only way to get over this is to go out and do it. Grab your phone or camera and go to a place that answers your "why" question: maybe it's a busy, crowded beachfront, a marketplace, a quiet back alley. Start shooting, accept that your photos might not immediately be great, and with time you will find your 'groove'.
Step 3: Develop your street photography style
After your shoot, head home to take a good hard look at the images you have captured. Evaluate your images and analyze what you are missing and what you could do differently to get the desired outcome. Doing this practice will help you to sharpen your eye, develop your tastes and begin to frame your own style. Possibly the most important part to street photography is developing your own unique style - this can't be learned in a photography class.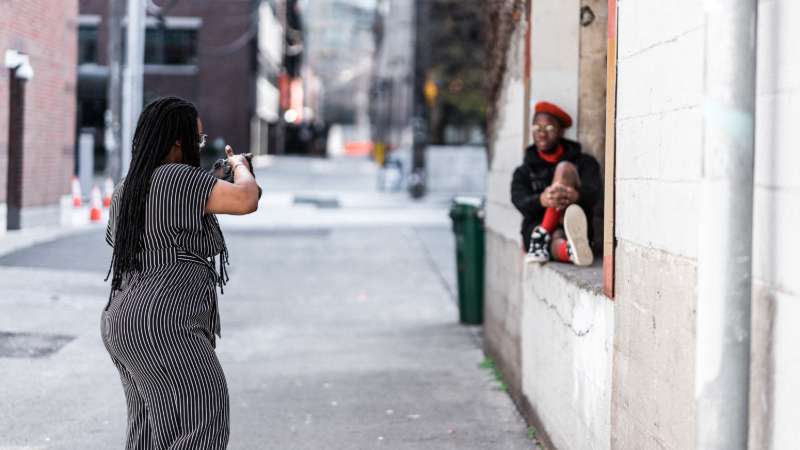 Step 4: Develop your skills
Taking action on your own is the best way to learn, but after you've gone out on your own and evaluated your images it is time to seek advice. Start by joining a photography forum or group on social media. Start presenting the areas you're struggling with and ask for advice and techniques that will help better your photography skills.
Street Photography Tips
Here are seven tips from street photographers to get you started.
Be spontaneous: if you get an invitation for an adventure, say yes! Try going down new streets, eating at new restaurants, and capturing shots around those areas.
Go up high: go to a rooftop or a balcony that offers you a good range of view and capture the streets from above.
Look out for events: protests, music shows, and other events offer a lot of action.
Vary your timing: cruise the streets at different times of the day to find the right lighting and feel.
Stay alert: Street photography is all about capturing moments as they unfold in the streets, and this requires an alert, keen eye.
Play around with lenses: Every lens will give a different effect and feel. For instance, try adding a fisheye when you're around architecture for detail.
Tell a story: The best street photography says something, about the world or about you. Check out the story of how this photographer from Dhaka, Bangladesh who 'immortalized a dying art' with his street photography skills. Check out Rakibs Artist Profile for the full series.
Street photographers to follow
Yukiko Cho
Cho is a street photographer who captures the essence of Japanese nightlife and culture. He uses the Sonya6500 and the FE 4/24-70 ZEISS to capture his illuminated shots of the nightlife in Kyoto.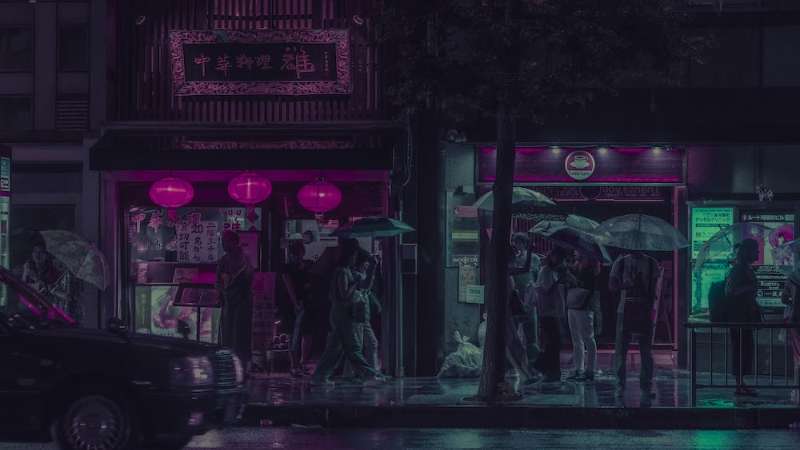 Check out his Instagram.
Madeleine Hetherton-Miau
Hetherton-Miau is a street and documentary photographer from Australia who has shot various documentary films in West Africa, and a large portion of that included capturing the authenticity of the streets.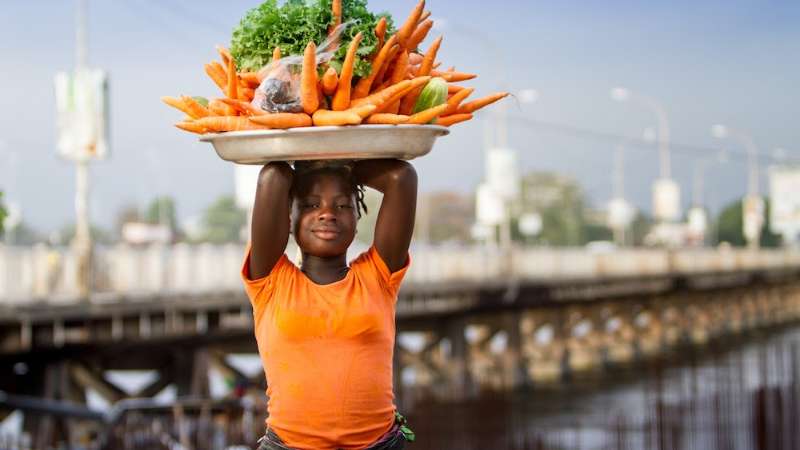 Madeleine's preferred brand of camera is Canon. 'I love working with Canon', she told us, 'their lenses are exceptional and their camera bodies are good to hold and work with. Having an ergonomic camera grip with the controls well designed in good places to access is really important. Particularly in street or documentary photography where you have to catch action quickly and can't stage things or repeat moments.'
She uses the Canon 7D with Canon L-Series lenses, commenting that 'the Canon camera and lenses created beautiful images and represented the colour that is West Africa.'
Check out more of her images on Scop.io.
Anne D
Anne D is a street photographer in India. She started doing photography during her undergrad as a way to help share the stories of different communities.
She has been photographing everyone from elderly to school-aged children to document those different generation's footprints.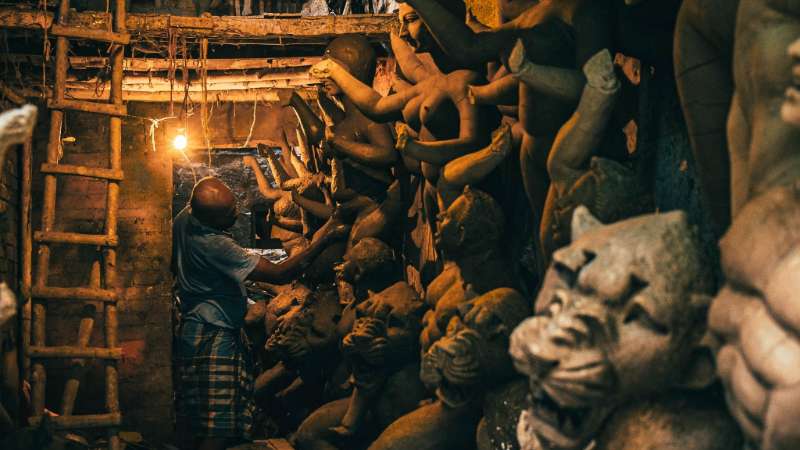 Check out more of Anne D's images on Scop.io.
To learn more about how Upskillist can help you click the button below :