How to Dress an Hourglass Figure
If you have an hourglass figure, playing with what's in your wardrobe can be a really fun activity because so many styles flatter your body shape.
What is an hourglass figure?
The hourglass figure is a curvy body shape, with a full bust, wider hips, and a narrow waist. This means that the hips and bust are roughly the same measurements, while the waist is smaller.
Learn Fashion Design
Step into the fashion industry in style, and turn your passion for style into a career in just 16 weeks.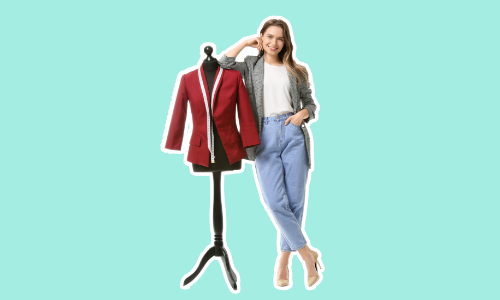 How to tell if you have an hourglass figure
You can determine your body shape by measuring the following parts of your body:
Shoulders: Measure around the very top of your shoulders, just above the shoulder blades.

Bust: Measure around the fullest part of the bust without holding the tape too tightly.

Waist: Measure around the smallest part of the waist. Usually, this is just above the navel.

Hips: Measure around the fullest or widest part. Usually, this is just below the hip bone.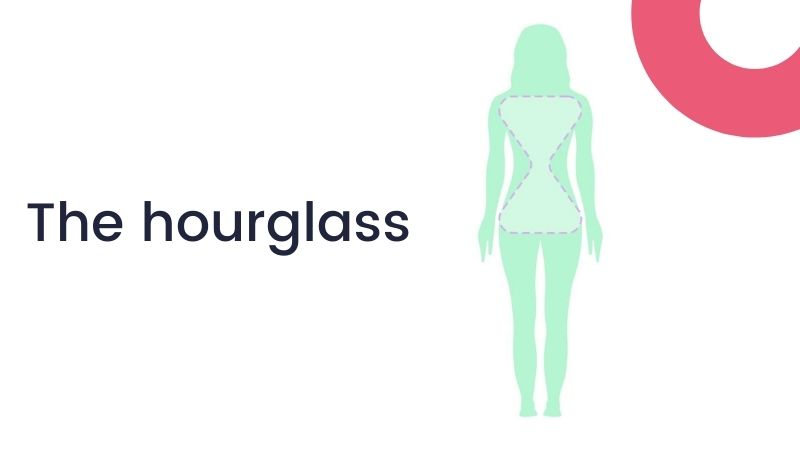 If your shoulder, bust and hip measurements are similar, but your waist measurement is more than 5-10 cm (2-4 in) smaller, you have an hourglass figure. If your shoulders and bust are narrower than your hips, you might identify more with a pear-shaped body. If your measurements are fairly uniform from top to bottom, you might be a target="_blank"rectangle body type or have an apple-shaped body.
Bodies come in all shapes and sizes and you may find you don't fit neatly into any of the four categories, or that your shape fluctuates with your weight. That's completely normal. Most people fit somewhere in-between: body types and style tips are just a guideline, and you should wear anything that makes you feel good.
Celebrities with an hourglass figure
There is plenty of style inspiration to be found on the red carpet. Celebrities with hourglass figures include Serena Williams, Scarlett Johansson, Nicki Minaj, Christina Hendricks, Nigella Lawson, and Sofia Vergara.
→ RELATED READING:
How to dress an hourglass figure
The hourglass figure has a reputation for being well blanched and easy to style. The key for dressing this body type is two-fold: define the waist and accentuate the curves.
Tops for an hourglass figure
Fitted tops will celebrate your waist and highlight your neckline. Wrap tops, peplum blouses, tailored tops will all suit your frame. V-necks, scooped necklines, and boat necklines are great options too. Elbow-length sleeves will draw the eye to the waist, accentuating the smallest part of your body.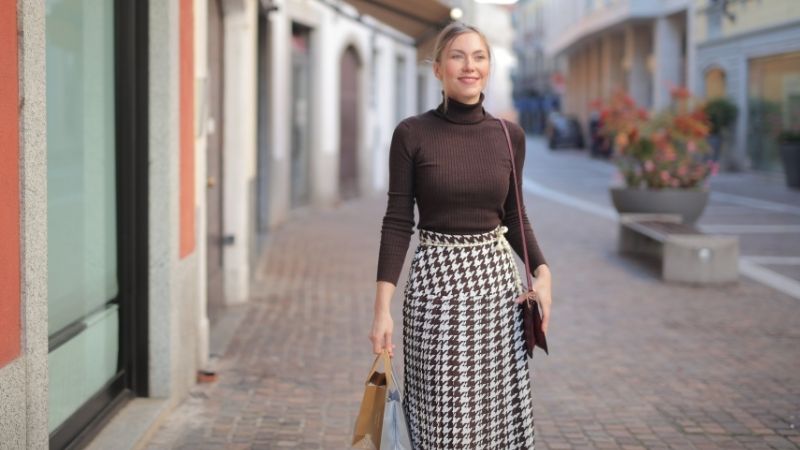 Layers for an hourglass figure
Jackets and outerwear that show off the waist are flattering on hourglass body shapes. Cropped, fitted styles are a great choice, like a blazer or jackets with an elastic waistband. Boxy styles will hide your waist and straighten out your curves, while fitted styles will draw attention to the waist.
Dresses for an hourglass figure
Wrap dresses, empire cuts, bodycon dresses, and dresses that flare out at the hem will highlight your natural waist, and can be a great option. But you don't need to avoid other styles. If you love flowy styles like the tent-style dress, wear them! You can always add a belt if you want to cinch the waist and showcase your curves.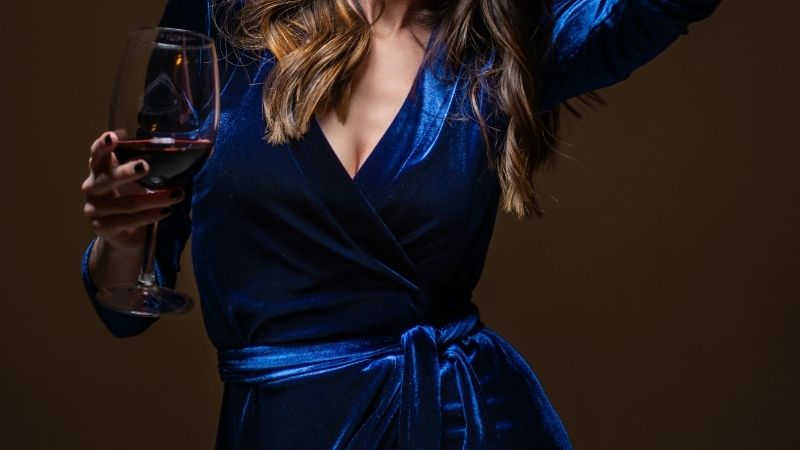 Accessories for an hourglass figure
The accessories you choose depends on your personal style. Try to select pieces that can offer a nice juxtaposition to your clothes, playing with different colours, shapes, or sizes.
Bottoms for an hourglass figure
The hourglass shape is quite balanced by nature, so you have a lot of freedom in terms of the styles you choose. Try flares, skinny jeans, and leggings, in either low-rise, medium-rise, or high-rise styles.
Wedding dresses for an hourglass figure
The ball gown works for all body types because it balances your torso and your bust and gives some definition to the waist. If you're bigger in the bust area, avoid strapless styles as the dress won't be able to give you the necessary support. The A-line gown skims over larger areas of the body, and it can be really flattering for plus-size hourglass figures. The sheath or column gown looks best on hourglass body types because it clings to the body, showing off the shape underneath.
Want to learn more?
The world of fashion awaits you. Learn how to look your best, understand the principles of design, and even get tips for starting your own fashion brand. Join Upskillist's online fashion design course today and get a free 4-week trial.
Join Upskillist's online fashion design course.
Sign up today and get a free 4-week trial!