How to Dress a Pear-Shaped Body
What is a pear-shaped body?
The pear-shaped body is also known as a spoon-shaped body. It's characterised by a triangular frame with a slim, narrow upper body and wide hips.
How to tell if you have a pear-shaped body
You can determine your body shape by measuring the following parts of your body:
Shoulders: Measure around the very top of your shoulders, just above the shoulder blades.
Bust: Measure around the fullest part of the bust without holding the tape too tightly.
Waist: Measure around the smallest part of the waist. Usually, this is just above the navel.
Hips: Measure around the fullest or widest part. Usually, this is just below the hip bone.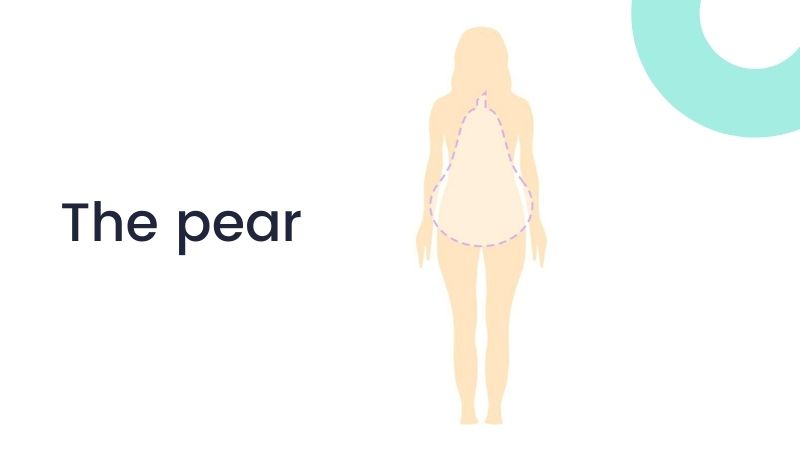 If you have a pear-shaped body, your waist is larger than your bust, your hips are the widest part of your body, and your shoulders are the narrowest. If your shoulders and bust are similar to your hips with a narrow waist, you have an hourglass shape. If all measurements are fairly uniform from top to bottom, you either have a rectangle body shape or an apple-shaped body.
Remember that bodies come in all shapes and sizes and you may find you don't fit neatly into any of the four categories, or that your shape fluctuates with your weight. That's completely normal. The truth is, most people fit somewhere in-between: body shapes and style tips are just a guideline, and ultimately you should wear anything that makes you feel good.
Learn Fashion Design
Step into the fashion industry in style, and turn your passion for style into a career in just 16 weeks.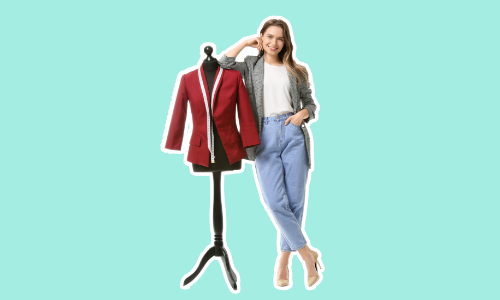 Celebrities with a pear-shaped body
If you're hoping to find some style inspiration from the red carpet, take a look at some celebrities with pear-shaped bodies, like Kelly Clarkson, Beyoncé, Kim Kardashian, Jennifer Lopez, Iskra Lawrence, and Shakira.

→ RELATED READING:
How to dress a pear-shaped body
The pear-shaped body is a lot of fun to dress and style. It's all about balance: play with proportions and work with styles that elongate your body.
Tops for a pear-shaped body
Structured or fitted tops will draw attention to your defined waist. Tops with a V-neck, scoop, and cowl neck are great if you want to focus on your narrow shoulders. Don't be afraid to go for plunging necklines that will really show off your shape. If you want to draw attention to your upper body, play with bold colours, prints, and embellishments. Sleeves with volume will give your shoulders a little more breadth, which can help your body appear more balanced.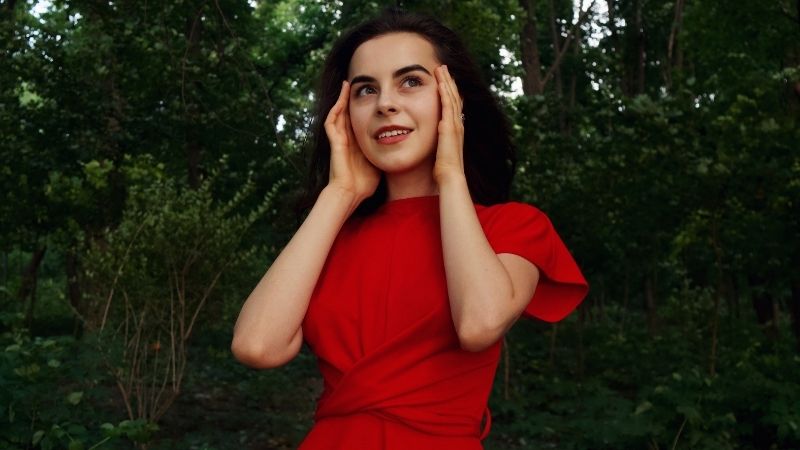 Accessories for a pear-shaped body
Styling is not just about clothing, but also about accessories. Statement jewellery that hits above the bust is your go-to. When it comes to earrings, the bigger the better. The same applies to hats: your body shape is unique as you can add bulk to your upper body without appearing unbalanced.
Bottoms for a pear-shaped body
If you're wearing prints and colour on top, it's a good idea to tone it down by choosing neutral and dark colours on the bottom. Pear shapes look great in any pair of jeans, but bootcuts and flares are particularly great for balancing your hips. Straight legs and skinnies will also suit your frame. Choose longer cuts rather than cropped styles to elongate your legs.
If you find that your bottoms fit your hips but gape around your narrow waist, don't be afraid to make alterations.
Layers for a pear-shaped body
Cropped styles and waist-length jackets will really emphasise your waist. Outerwear that hits at the mid-thigh is also flattering. Outerwear with horizontal stripes will make your upper body appear wider, which can help you achieve a balanced feel.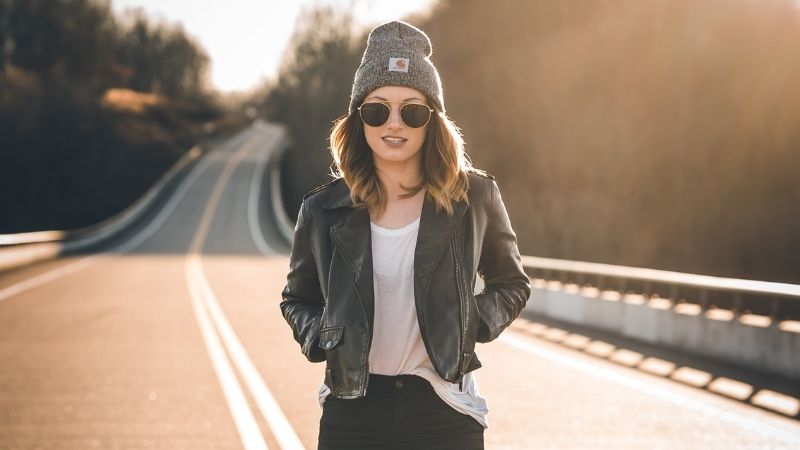 Dresses for a pear-shaped body
Dropped and embellished necklines, especially when paired with an open back, can really elongate your upper body. You can have a lot of fun playing with dramatic sleeves. Add a belt to flowy dresses to highlight your narrow waist. A-line dresses and skirts will look great, especially if the skirt hits right below the knee. This will elongate your lower body and also make your hips and thighs appear more slender.
Wedding dresses for a pear-shaped body
The ball gown is a great style for all body types because it balances your torso and your bust. If you have a shorter torso, go for a dropped waist to elongate the upper body and emphasise your small waist. The mermaid gown and the fit and flare also show off the waist, making them both great options for pear body types.
Want to learn more?

The world of fashion awaits you. Learn how to look your best, understand the principles of design, and even get tips for starting your own fashion brand. Join Upskillist's online fashion design course today and get a free 4-week trial.
Join Upskillist's online fashion design course.
Sign up today and get a free 4-week trial!