The Complete Guide to Website Planning
Planning ahead is an essential aspect that helps most businesses and organizations see success in the projects they work on. However, when it comes to website structure, most of the businesses fail to plan and wonder what went wrong.
In this blog, we aim to help businesses, organizations, and website designers plan purposefully and realize successful websites for their companies/ projects.
What Does It Take to Build a Great Website?
Website planning can be an extremely daunting task for any company or organization. However, if you think that a great website is built only with technical and design prowess, you might be up for a reality check. The most dynamic and successful websites are the result of purposeful planning, followed by thorough execution.
If done well, your website will achieve the goals mapped out for it, with features your prospective users will love and functionality that will reap the ROI set for it.
Website Development Planning Process
Here is your comprehensive guide to a robust website planning procedure:
Pre Website Planning
Thinking about how to plan a website can take a whole lot of time, effort and money. To make it smooth, it is a great idea to define a detailed timeline of how long you need to spend on each step. Remember, the more time you take during the first few steps of website planning, the less you will have to do in the long run.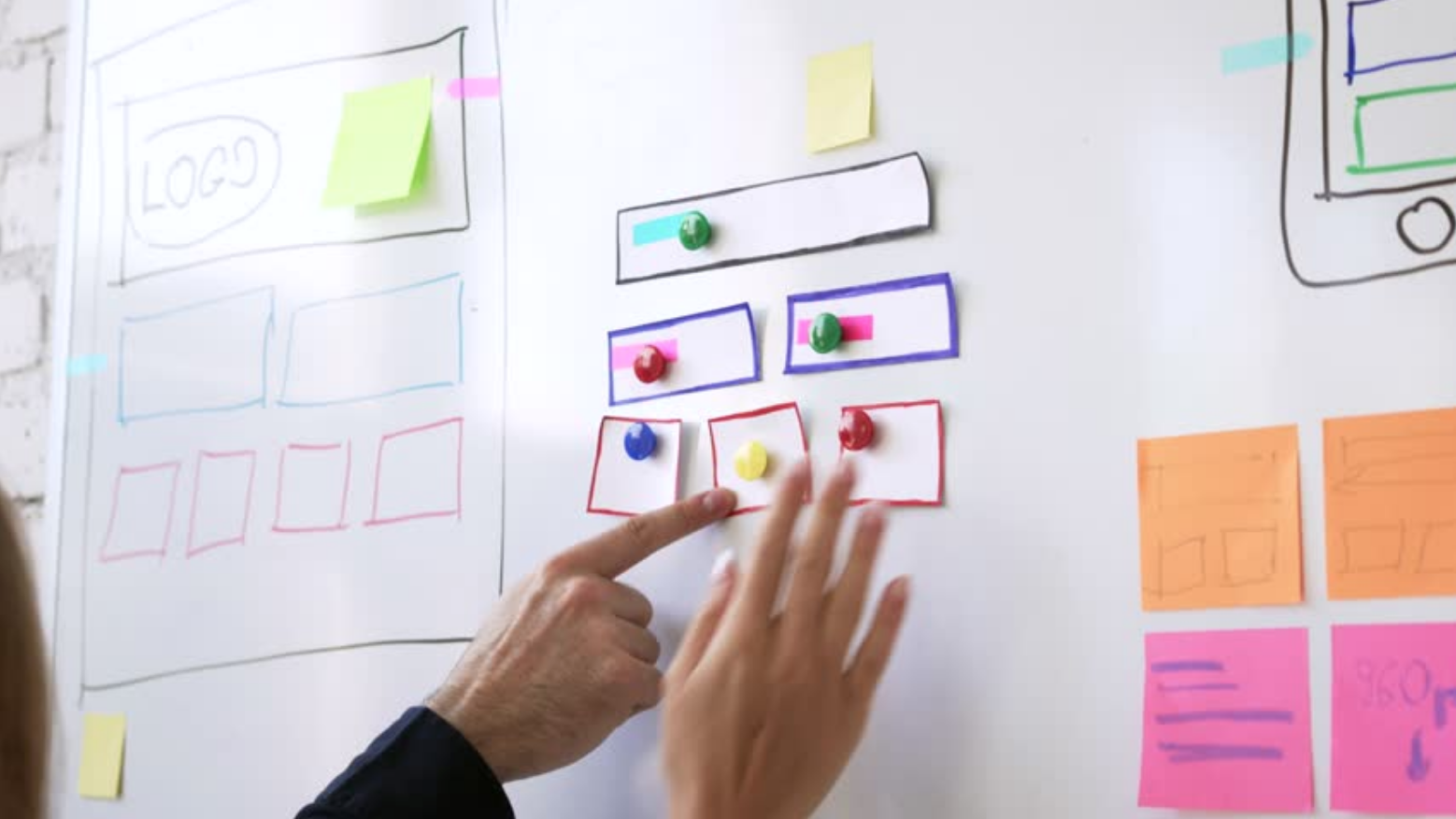 1. Specify Your Project Goals and Objectives
One of the first steps towards the successful website planning process is to make sure that the project goals are clearly defined and are communicated to everyone working on the website development early on in the project lifecycle.
This is a crucial step, as it gives a clear idea to the developer working on the website structure about what problems need to be solved, and will also give them a head start on designing and strategizing on solutions.
Whether it is to increase brand awareness, generate more traffic or improve user satisfaction, once the objectives are laid down clearly with respect to what you want to do with your website, the rest, including content & design, becomes much easier to follow.
Also, it is important to define your audience here as you could be-
Offering business-to-business services.
Selling products directly to the public.
Offering expertise to other professionals.
The key here is to think & ask who will be viewing or using your website, apart from direct customers? Consider different scenarios in which visitors (of various profiles) come to your site, and how you would address each of their needs.
2. Study The Market Trends and Analyze the Websites of Your Top Competitors
Online marketing is a fiercely competitive place which necessitates checking and analyzing what's already available in the market, while also making a thorough comparison of the same with what you have in mind during the website development process.
Some of the points to remember here include:
Check out your competitors and other similar industry websites to get an idea of what you should follow in your own website structure and what to avoid.
To be able to create a website that is relevant and useful to your target customer segment, make sure to analyze the various trends leading the market.
Some of the other website creative brief questions to start with should be:
What are the overall tone and the personality traits you are trying to communicate in your website designs?
Who is your primary and secondary target audience, and what are their demographics?
What is your overall budget for website development?
Who are the team members including designers, developers, content strategists, etc. that will work in the project?
User Flows and Information Architecture
3. Collect and Organize Information Using Information Architecture
During the process of website development, one of the key considerations should be on how well the information on the website is displayed and how easy is it to access it.
Information architecture helps you serve this purpose, as it determines the usability of your website design.
This is the place where you need to take into account the user's considerations on what they wish to see and the type of content you want your users to associate with across different sections of the website.
4. Define The Website's Structure
At this point of website planning, you need to answer questions like-
What are the pages and in what hierarchy do you need to display information on your website for the user?
Sitemaps can be extremely useful for this purpose as they help you decide which pages you need, and in which particular order they need to be arranged.
Planning the Site Infrastructure and Design Layouts
The fine details of the design layout are what will define your website and give it real character. This is the step of the website development process where you need to be really creative with respect to images, videos, graphics and other attention grabbers that your website visitors will notice when they visit your site.
One of the most important things to consider during this step is the profile of your target audience you wish to focus on.
Finalize the Elements, Styles and Key Colors of the Website
Here, you need to consider different elements such as colours, logos, and anything else that will encourage your target audience to engage and interact with the website.
A mood board can be extremely handy for this purpose as it helps you create a website look matching with your unique brand personality. The various elements covered by a website mood board include:
Fonts/typography.
Colour palette.
Navigation style.
Photography style.
Use of space.
Also, arrange different page elements with wireframes that help you define the hierarchy of content on your website design.
7. Develop a Content Strategy
The more detailed and well defined your content strategy is, the better off you'll be when it comes to a unified website structure.
Content here includes everything that your visitors can take in information from, such as images, videos, blog posts, documents, slideshows, etc.
8. Testing And Maintaining The Website
Testing is an essential aspect of overall website planning, as it helps keep bugs out and catching details that might have missed during the initial stage. One of the key considerations during this stage should be to make sure that the website you have built is uniform across all browsers, including Internet Explorer, Chrome, Firefox, and other mobile web browsers.
Last but not least, it is of paramount importance to maintain your website by continuously monitoring how the website is performing. Some of the metrics to keep an eye on for this purpose include popular pages on a website, number of unique website visitors, bounce rate etc
Closing Thoughts
Website development is a long & tedious process that requires hard work and a whole lot of creativity. The steps shared above allow you to launch your website in a smooth and fuss-free manner. However, once launched, there is still a lot of work that you need to do to attract visitors to it.
To promote and market your website, you need to brainstorm a range of new ideas such as search engine optimization (SEO), content marketing, social media marketing, targeted advertising, etc. to be able to devise a proper marketing strategy that can make your website a success.
To learn more about how Upskillist can help you click the button below :