Mastering The Art of the Virtual Meeting
The Covid-19 pandemic and associated lockdown regulations have brought about many changes to the way we live and work. One of the biggest changes many people have had to adjust to is remote working, and having to conduct business virtually. While virtual meetings have been around for many years, they've never been as prevalent as they are today. That's why it is crucial to ensure your virtual meeting runs smoothly.
What is a virtual meeting?
A virtual meeting is one that takes place over the internet, rather than in person. There are a number of great tools available to facilitate these meetings, such as Zoom, Skype, Google Meet, Microsoft Teams, Slack, and more. Usually, the meeting organiser will send an invite containing a link or other instructions to join the meeting.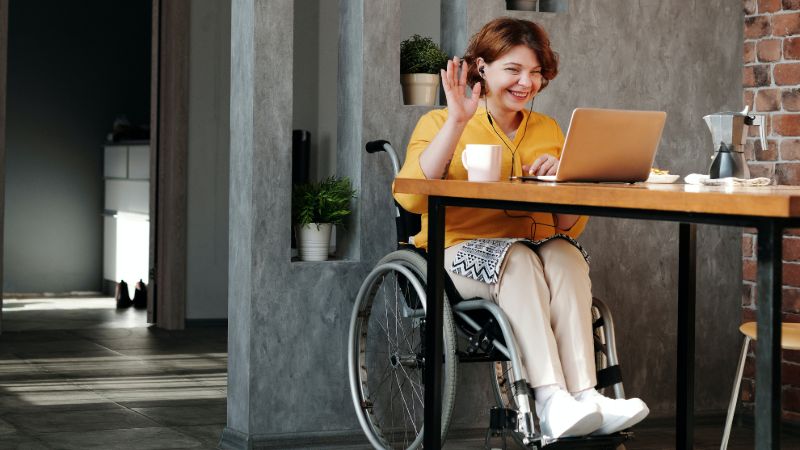 Virtual meeting: pros and cons
When the pandemic started, many people welcomed virtual meetings as a respite from long, drawn-out in person sessions, crowded conference rooms, and late nights at the office. Virtual meetings are generally quicker and more efficient, and they require less budget. It's also a lot easier to control the agenda, timekeeping, questions, and attendance. They can also be recorded, which can be very useful in some circumstances, such as when people are unable to attend important discussions. But while there are benefits to remote work and virtual meetings, there are also drawbacks.
Online Business Courses
Shaw Academy's range of university-certified business courses will equip you with the qualifications you need to succeed.
Many teams have lost the morale-boosting face-to-face contact that helped boost overall productivity. There is also a reduction in interaction, and therefore collaboration. For quieter employees, virtual meetings can make it much more difficult to contribute. Of course, one of the biggest difficulties with virtual meetings is the technical issues: audio cuts, internet connectivity issues, and delays can make things awkward and confusing.
How to run a successful virtual meeting
Thankfully, there are a variety of solutions that can help teams stay connected and communicate effectively in a remote, or hybrid, environment. Here are ten crucial steps to help you master the art of virtual meetings.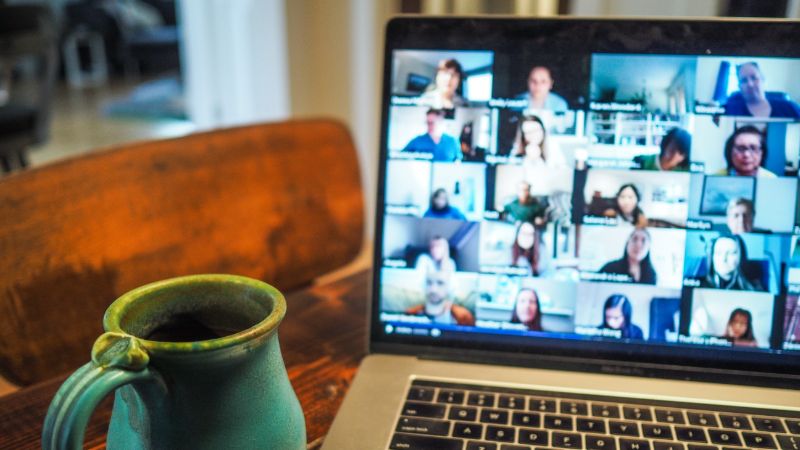 Only schedule essential meetings
If it could have been an email, make it an email. Excessive meetings can get really exhausting, especially in the remote working context. The natural rhythm of the day - walking between meeting rooms and the office, using the lift, stopping by the water cooler - are missing in a virtual setting. This can take its toll, and back-to-back daily virtual meetings can become completely draining.
Define your team's virtual meeting etiquette
When people are at home, things are different. They may not be dressing the same as they would in an office, or there could be kids, pets and family around. Virtual meetings are a big adjustment and it helps to introduce your expectations around etiquette beforehand, especially if you are a manager. Ask yourself the following questions, and give clear guidance to your attendees beforehand to reduce anxiety and make things more comfortable:
Are videos going to be on or off?
Are you okay with kids, spouses, roommates, and pets being in the room or do you need your team members to find a quiet, private space?
Are team members expected to be on mute when not talking?
How should team members indicate that they would like to speak or ask a question?
Do you expect your team to be dressed in work attire?
Setting these ground rules in advance is crucial to establishing your company culture: just because you're not there in person doesn't mean the culture takes a back seat.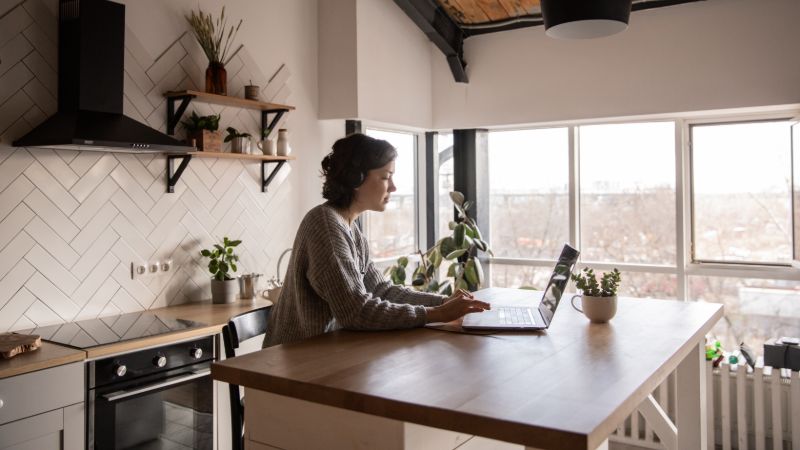 Set an agenda
When you're in person, it's much easier to have flexible meeting structures, or to have an informal agenda that you chat about before the meeting starts. Obviously, when you're remote, this is much more difficult. Sure, you can communicate via chat software, but this is rarely seamless. Instead, ensure that you've got an agenda prepared and sent out at least three hours before the meeting. If it's an early morning meeting, send it out at a reasonable time the day before.
With an app like Hive Notes, you can link a meeting note to the actual meeting invitation, and create an agenda to easily share with all of the meeting attendees. Better yet, everyone can go into the agenda and add their own items up for discussion. This interactivity and preparation sets you up for meeting success.
Assign a meeting leader
In person, it may have been easy enough to have informal chats, with the full team sharing ideas and contributing to the discussion. But for a successful virtual meeting, you usually need a meeting leader. Typically this is the person who scheduled the meeting in the first place, and the person who prepared the agenda. The meeting leader would need to introduce the agenda items, keep things on track, and ensure the agenda is covered.
Start on time
It's crucial to start virtual meetings on time; if you've ever been left for even one two minutes waiting for someone to show up, you'll understand just how important this is. Small talk is difficult in virtual settings, and waiting around is far more awkward and frustrating than it is in person. There are also loads of distractions available to people, which can derail focus before the meeting even starts. You can keep everyone engaged by setting aside two minutes to catch up, but the meeting leader needs to be the first person to arrive, and they should dive into the agenda as quickly as possible.
Virtual meeting icebreakers are great
Your icebreaker doesn't need to be an elaborate virtual game that takes 30 minutes to complete: in fact, many people hate these types of things and find them contrived. Keep it simple. Start by introducing everyone, or allowing everyone to quickly introduce themselves, if they do not all know each other. There are great apps that can help this: we love Warmly, which is a virtual business card that displays on your Zoom background.
Always take notes during the virtual meeting
Notes in virtual meetings are arguably the most important part of the whole production. Connections drop, people are late, things get lost in the (virtual) shuffle. Having notes to refer to can help to keep track of what was discussed, and ensure any tasks that need to be assigned get done.
You can ask someone to take minutes, but with a tool like Hive Notes, multiple people can add in their comments, thoughts, and items in real-time. This takes the onus off of one person to get everything recorded, and helps ensure everyone's included. When it comes time for follow-ups and assigning tasks, you'll be very thankful that your team took diligent notes.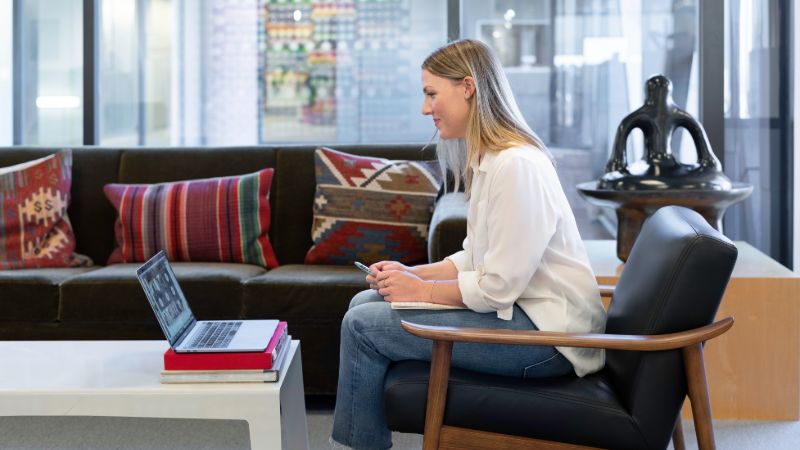 Follow up after the virtual meeting
When you're in a virtual meeting, it will be enormously helpful to assign action items for follow-up. This way you can send an email out after the meeting, summarising what was discussed and outlining the next steps. You can also follow up to ensure the action items discussed have been done.
Hive Notes lets you assign the action items to any meeting attendee during the meeting. They'll then get a reminder to complete the task via email. This kind of tool takes a huge amount of pressure off the meeting leader, allows you to easily create a project plan, and automates follow-ups to avoid anything slipping through the cracks.
Summarize at the end of the meeting
Before the meeting wraps, the meeting lead should provide a quick summary of what was covered as well as next steps. This helps solidify progress and hold people accountable.
Avoid distractions
Minimize your chat window when you're in the meeting, and mute your notifications. Put your phone aside, close your other tabs, and focus. There's nothing more annoying than knowing that people are unfocused, distracted, or doing something else while you're trying to talk to them. Unless it's an absolute emergency, it can wait.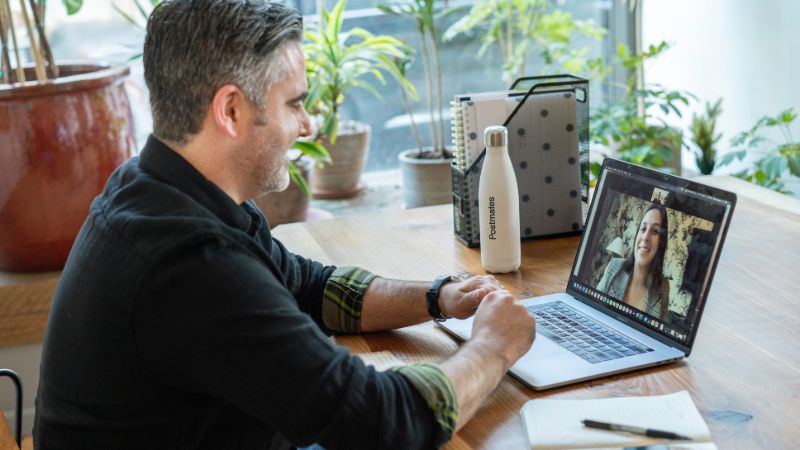 Adapt to the context
The rules for virtual meetings shouldn't be too different to those that take place in person. If you wouldn't show up to a meeting with your boss in person in pajamas, then you shouldn't be doing this in a virtual meeting either. There will also be a different setup whether you're onboarding a new teammate, hosting a meeting as the lead, providing counsel to a coworker, attending a performance review, or conducting job interviews. Make sure your company has clear guidelines for each of these kinds of meetings, and stick to them.
Upskill yourself while working remotely
Learning new skills is always good, and the certificate you receive upon completion of a Shaw Academy course can add a lot of value to your CV or resume. A full-fledged MBA is quite expensive, but you can boost your management skills with online courses in leadership, Microsoft Excel, project management, or even a mini MBA. Branch out and learn how to code in our coding & technology course, or learn about digital marketing and social media marketing. The first four weeks are free.
To learn more about how Upskillist can help you click the button below :