How to Write a Business Proposal
If you've reached the stage where you require some form of support for your business, the first step is to create a business proposal. The purpose of a proposal is to help you secure funding, partnerships, or clients. Here's a guide on how to write a business proposal.
What is a business proposal?
A business proposal is a document that provides both an overview of your business, as well as a specific request from your business to a prospective business client or partner. This request typically focuses on initiating some form of exchange. This exchange would include requesting some form of support, typically finance-related, or proposing the alignment of business activities.
Learn Business Skills Online
Take your career to the next level, and learn sales, entrepreneurship, leadership, and other crucial business skills.
Types of business proposals
There are predominantly two overarching types of business proposals: (1) unsolicited business proposals and (2) solicited business proposals.
Unsolicited: Unsolicited business proposals are typically forwarded to a desired client or partner without their request. This would be done when you are seeking a mutually beneficial exchange/agreement without their prior knowledge or request.
Solicited: A solicited business proposal is typically requested by a prospective business partner. These requests typically take place during professional networking activities and are usually more successful, since mandates and core activities have already been aligned before sending. Typically, this process is also met with a Request for Proposal (RFP) or publication of a business tender. When the business in question needs to solve a complex problem and lacks the necessary capabilities or resources to solve that problem, they'll hunt for the appropriate business partner and request such proposals.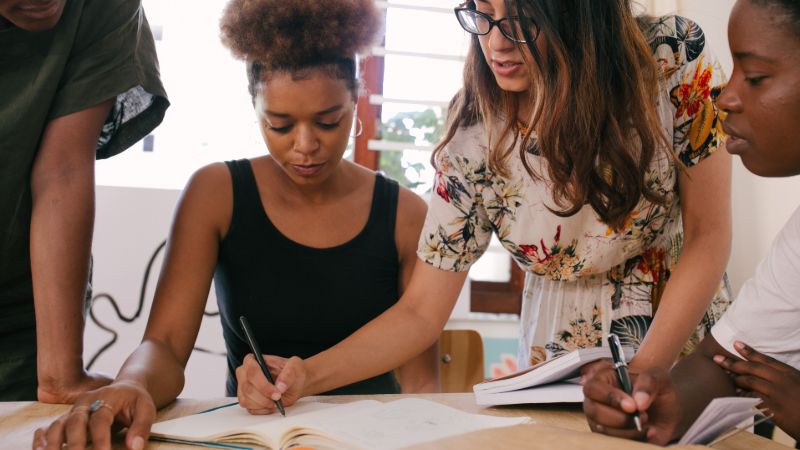 10 things to include in a business proposal
Before crafting and forwarding your business proposal, it's vital that you understand who you're sending your proposal to. This includes conducting thorough market research as to the core mandates and activities of the business you're aiming to approach. If you're approaching a first-time entrepreneur, you may have a very different approach than if you were approaching a fortune 500 CEO.
Remember, there's no one-size-fits-all approach to writing business proposals. You simply have to ensure that your business and what you're offering/requesting is received favourably. That said, whether your business proposal is unsolicited or solicited, the elements within are typically the same. Here are 10 things you must include.
1. Title Page
As with any formal document, you'll create a first impression through your title page. This is where you'll introduce yourself and your business. Include your (1) title, name and surname, (2) your company's name and slogan/catchphrase, (3) the date you've submitted the proposal, and (4) the name of the business you're approaching and the point of contact assigned.
2. Table of contents
Again, as in any formal document, you'll include a table of contents so that the reader can see what's in the document at a glance. This also allows the reader to search for keywords and phrases, and understand exactly what they can expect from the proposal. When you send an electronic version of your business proposal, ensure that your table of contents is clickable and allows smooth navigation to and between pages and topics of choice.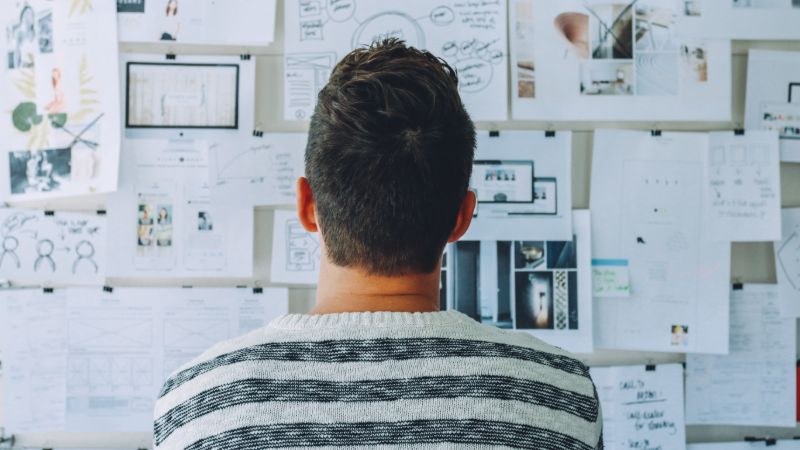 3. Executive summary
The executive summary will essentially answer the question: why? This section would include a brief introduction of your business, as well as an explanation of why you're sending the proposal and why a partnership would be mutually beneficial. This section is similar to the composition of a unique value proposition, as it outlines the benefits of the partnership. After reading your executive summary, the reader/prospect should gain a clear understanding of your request and proposed solution.
4. Problem statement
In this section, you'll provide a summary of the challenge/problem you or the prospective business partner is facing. This provides you with an opportunity to provide a clear understanding of the problem faced and how it hinders growth and success.
5. Proposed solution
In this section, you'll explain why a partnership would solve the identified problems/challenges. This would outline how your product, service, or solution would benefit them - or vice versa. This section would also include descriptions and case studies of the mutual benefits of the partnership. You would also generally include the deliverables provided, intended methods for integration and the timeframe attached.
6. Credentials
Given that you're aiming to persuade a business to partner with you, it's vital that you include your qualifications and your business credentials. This helps to show the prospect that you're reputable and able to provide the solution required, and it should prove that you're a better prospect than your competitors. Include your qualifications and credentials, as well as any awards you and/or your business has acquired. It is also a good idea to include case studies of your prior success, testimonials, and reviews. This is vital for the first step in relationship-building and paves the way for a trusting partnership. This should stimulate interest and conversation, encourage trust and confidence, and ultimately inspire an agreement/partnership between your businesses.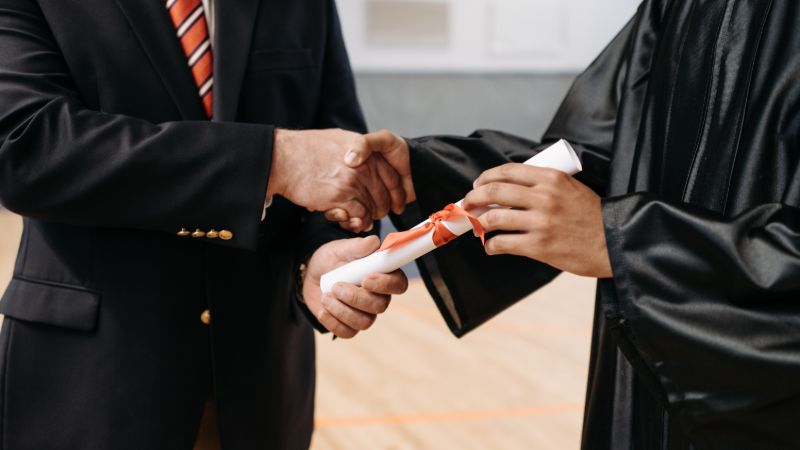 7. Partnership options
You're aiming to enter a partnership that's considered mutually beneficial, so you'll typically include a list of options for the prospective business partner to choose from. This should include various pricing options, trade exchange options, skill swap or product/service swap integrations, and so forth. Ensure that you've done your research and offer viable, feasible, and desirable options for consideration.
8. Terms & conditions
Business partnerships are all about transparency, and the terms and conditions help to ensure clarity and expectations from the outset. This section would typically include project timelines, pricing and payment schedules. This section should offer a summary of what you and the prospect are agreeing to, should they accept your proposal. Ensure that your terms and conditions are clear, including which items are non-negotiable

9. Sample contract
A sample contract helps the prospect understand exactly what they are agreeing to, and helps you to achieve transparency. Sometimes, you would even insert a space for a signature below the terms and conditions in case the prospect is so interested they want to sign immediately.
10. Additional resources
A business proposal should get straight to the point, so leave comprehensive sections of information about your business for the end: that's what your appendix is for. Within this section, you'll typically include:
an overview of your business, core values and core activities,
your leadership and management team, as well as individuals/business who'll work on the project specifically,
your target audience, as well as any potential marketing materials and brand guidelines,
additional market research and insights to support your case,
additional customer success case studies and evidence, such as testimonials/reviews,
letters of intent or a list of partners that are confirmed to work on the project,
your business and revenue model, as well as your financial forecasts, and
any other content such as product/service demos or videos.
RELATED READING: How To Write a Great Elevator Pitch
Top 12 best practices of proposal writing
Aim for one to five pages: Before writing your business proposal, outline the major and sub-sections of your proposal to ensure you prioritise the most crucial information. Typically, the initial partnership proposal is between one and five pages but yours could differ based on the stage of the application or application requirements. Irrespective of the number of pages, the proposal should be focused, concise, and get to the point as soon as possible.
Include a range of options: You won't receive your desired request if you don't ask for it. However, by including a range of options for the prospective business partner to consider, you cater for various budgetary constraints and possibilities. When designing your "options menu", make sure that each option provides the prospective business partner with enhanced benefits/value.
Do your research: To ensure that your business proposal is received and considered in a timely fashion, and by the appropriate point of contact, you have to conduct adequate research. The timing of your proposal is also crucial.

Don't think of it as a business plan: Remember that your business proposal is not your business plan. Although you'll include information about your business, you should keep the reader in mind and only include the most relevant information. Should they require more information, they'll simply reach out to you.
Use key messages and words: When writing your business proposal, it's vital to include terms and concepts that resonate with the prospective business partner. Usually, these are aligned with their industry, their mandate and overall objectives, as well as their own Key Performance Indicators (KPIs). This will show them that you've done your homework and determined areas of alignment.
Provide proof: It's crucial to provide proof of your success and use this proof to further convince the prospective business partner to sign an agreement. You shouldn't just boast about your business and your capabilities, but provide hard evidence of key learnings and successful outputs.
Make it easy to access: Ensure that your business proposal is accessible in various formats and on various devices. User-friendliness and user experience form a critical part of the consideration and decision-making process. Spend some extra time and put in some extra effort to ensure easy access. You could even include an audio or video version of the proposal.
Use visuals and data: Don't forget to include compelling and quantitative data and insights, through carefully calculated graphs and charts. These will not only break text-heavy pages but allow the reader to identify and absorb crucial information quickly.

Include a call-to-action: Keep the desired outcome of the business proposal in mind when writing it and include a clear call-to-action (CTA) for the prospect reading your proposal. This should provide clarity for the reader as to what to do next, once they've concluded reading your proposal. These would typically include signature boxes, sample contracts, a request for a meeting, a request for funding/products/services, and so forth.
Keep it simple but high quality: Ensure that your business proposal is straightforward and to the point, by removing redundant and unnecessary content/information. Ensure that the content is of high quality and that you make the proposal visually attractive. Although you'll include crucial keywords and phrases to prove your case, be careful not to overuse business jargon - keep sentences simple.
Pay attention to formatting & language: Using too much jargon and fancy language will typically make it look like you're trying too hard - you have to make ruthless cuts, to ensure the reader only receives what's necessary to persuade them. To assist with formatting, it's usually best to make use of proposal software, or invest in a copywriter and graphic designer to create the proposal for you. Many businesses lose deals only due to bad grammar and spelling mistakes, as it gives an impression of unprofessionalism and a lack of attention to detail.
Communicate your brand identity and culture: Don't be afraid to let your brand identity and corporate culture shine through within your proposal. Although a business proposal is a formal document and should be treated as such, you should give the prospective business partner an idea as to how and why you do things. Apart from aligned mandates, cultural fit is also sometimes kept in mind when considering a partnership.
To learn more about how Upskillist can help you click the button below :