How to Become a Pro at Sales Prospecting in the 21st Century
Being a professional in is not just about closing a deal. It's about solving a problem with your solution, yes, but it is also about making a connection with your prospect.
Most salespeople have quite a wide network of professionals from various industries, and most of the time, this is a result of them building solid relationships with their customers and prospects. The journey to finding a good customer starts with a few steps in the right direction; the aim is to maintain good prospecting habits and methods, and sooner or later, this will become your "norm".
In our online Sales course, we cover many aspects pertaining to the sales process, and the reality is that a sales process only becomes relevant once you have someone that is interested in potentially becoming your customer. The more you prospect, the more leads you gain, resulting in not only a better pipeline but also a stronger professional network. The key is to find quality leads and to make connections with the right people, incorporate your expertise and a few techniques and methodologies along the way – then you will become a pro at prospecting. There are many research findings which prove that foundations of trust and relationships are still at the heart of selling. Keeping this in mind, along with our top tips on how to make a connection with a modern prospect, will lead you down the path to success.
What is sales prospecting?
Let's take Wikipedia's definition of prospecting, albeit in a different context. Wikipedia says that: "prospecting is the first stage of the geological analysis (the second being exploration) of a territory." Now let's translate this into a sales environment:
We know what product we have and we have tools and methodologies to guide us.
We (mostly) know who our ideal customers would be.
We have a defined or undefined territory that we need to analyse in order to uncover those hidden gems.
Prospecting, essentially, is a word to describe one of the most crucial activities in sales – to actively seek out new potential customers (prospects).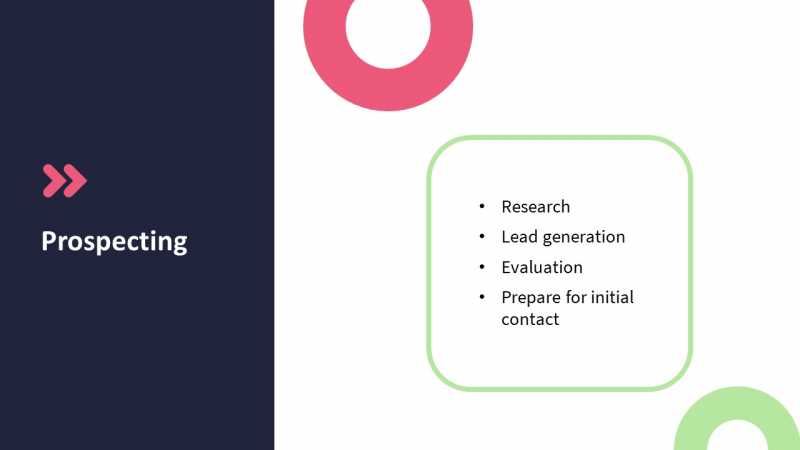 To learn more about how Upskillist can help you click the button below :