Content Curation: How Important is it in Your Content Strategy?
Getting fresh ideas for your blogs, e-books or social media posts can often seem challenging, as it is difficult to continuously come up with fresh and valuable content. The problem we often face is if you fail to differentiate yourself from the crowd, you might end up losing the interest of your audience.
An important and often confused digital marketing activity is content curation. According to the Curata's Content Curation Adoption Survey — among 400 marketers — a majority of the marketers are utilising content curation for driving their content marketing strategy.
The question is why is it so useful for us to curate valuable content? Curation of content is helps to become a trusted referrer of valuable information. Curation helps us to extract the best available content. The process of finding, organising and sharing online content has become conventional and well-practiced by mainstream marketers. It is a regular feature on most of the social media platforms as well.
However, the art of content curation doesn't achieve success on its own. Let's explore content curation and what it has to offer and how to do it.
Why do we need content curation?
As content marketers, we specialise in creating great content, however, we should also consider some of the reasons why content curation is essential to boost content marketing. Let's take you through the whole process.
Wide range of available content: When we curate articles, we gain access to a wide range of information about a particular subject. Sharing content in an ethical manner also helps us deliver reliable content.
Value addition: We get recognised for exploring the best available content. People appreciate the diverse perspectives that we share about their topics and interests.
Influencer marketing: Once we curate and share pieces of information from different publishers or writers, we also get recognised for the efforts. However, they will expect to get their due credit and a link back to the original article. Make sure that you enable such links and give credit where it's due.
The best ways to curate content:
Now it's time to reflect upon some key factors for curating content successfully. We might encounter numerous ways to curate content, influence our audience and streamline the process. Some of the best practices are listed below:
Know your audience: We should have a clear vision and be very particular about:
The kind of audience we are trying to build
The segment of customers we are trying to attract
The level of content sharing that we should engage in
Curate high quality content: As a curator, you take responsibility for sharing other content. You need to act as a funnel to the original source of the content. This stands as a primary factor in building the trust between you and your audience. The better quality of content you provide, the more clicks you are likely to get. Quality is something that can differentiate you as curator and promote further recommendations.
Be consistent: If you find success in curating content, then continue doing it on a regular basis. Your regularity and frequency can get you higher visibility. But ensure you make the right move. For instance, if your audience is the emerging start-ups, then there is no point focussing on big MNCs.
Learn Content Marketing
Become a content marketing pro and learn what's involved in professional blogging including the ins and outs of content marketing.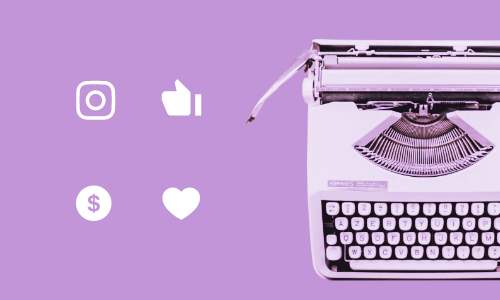 Promote yourself: Content curation is about generating trust in your field. Every company should be personalising their content on social media platforms. You can be that person. Just play your cards well.
How can it help?
Expands content sources: One of the best aspects about content curation is that it gives you a much wider exposure. We get to source content from multiple resources, websites, publishers, etc. It delivers the vision that we lack. Curation fills the breaches in our content offerings. It allows us to showcase our expertise in a specific domain or industry.
Upholds you as a thought leader: While curating content, we get to share all sorts of information. The way we choose the best among them, helps to position us as an industry expert.
Builds industry-wide connections: The practice of content curation helps us to connect with thought leaders, subject matter experts and other websites. This influences your popularity in the industry circle.
Saves resources: Curation is a comparatively less expensive form of sourcing content. However, we still might need some budget for editing and distribution support.
Diversifies our content distribution: The channel of content distribution also diversifies with curation.
Delivers more content: By gaining access to wider sources, we tend to provide much more detailed insight or data about our topics or products.
Builds your brand: Curation gives a new life to our brand. It can differentiate yourself from the crowd with a fresh appeal.
Want to improve your content marketing skills? Join our top-rated professional diploma in blogging & content marketing today!
To learn more about how Upskillist can help you click the button below :