6 Tips to Choose a Perfect Career
Making a career choice is one of the most significant decisions that can alter the course of our lives. Most of our parents have counselled us since childhood that we can achieve everything we desire; become a soccer player, pilot, business tycoon, etc. Which is why we are often led by the belief: "the sky is the limit". However, with a variety of professional paths available today, choosing the right track has become an early-career agony for the millennials.
Research also reveals that availability of too many choices is unlikely to interest people. When overwhelmed with options, we often choose none. So, how do we make a choice when we have so many potential paths ahead of us?
Such an important decision demands you to devote a considerate amount of time and evaluate your thought process. We need to have sufficient information and do a self-analysis in order to have a satisfying and enjoyable career.
Let us take a look at some tips that could help you choose a career you love.
Assess your working style
Evaluate the way you work. Are you a self-starter capable of kick-starting new initiatives or someone who needs a well-structured work environment to do your best? Such analysis would help you realise if you are a best fit for a junior executive role or an individual contributor.
Learn How to Lead
Develop your management skills and learn how to become a great leader.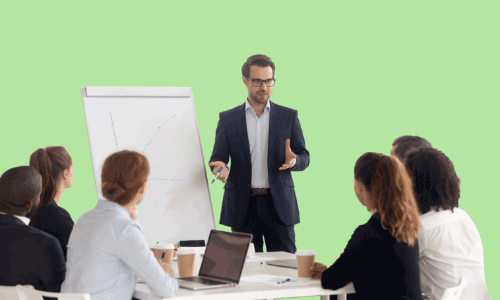 Distinguish your talents
Transforming your passion into a career could be highly rewarding. Explore your natural talents and give them a professional bent. For instance, playing an instrument or trying different colours on a canvas can lead to great careers as a musician or an artist.
Define financial objectives
If you are ambitious enough to have your own holiday home in every corner of the country and show off your fleet of cars, then a junior clerk position would not fulfil your goals. Make sure that the career you choose allows you to meet your financial objectives.
Utilise self-assessment tools
There are several online quizzes which could help us test our aptitude for a particular job. Analyse the online job descriptions and assess what further training and education you require to fit the role. You could even opt for the eBooks and workbooks available online to test your knowledge.
Take help from a career coach
If the self-assessment tools are not working for you, take assistance from a professional career coach. They could help you measure your aptitude in the relevant field and set you straight on the right career path.
The counselling or advice that you are likely to receive might help you transition to the desired job or function.
Have patience
Identifying the right career can be a time consuming process. Don't expect to land in your dream job or position instantly. Take your time to explore the best options or maybe start with an entry level position in the relevant field. This is likely to give you a strong foothold in in your preferred industry and gradually you can climb the career ladder.
Looking to sharpen your management skills? Join our top-rated Professional Diploma in Leadership and Management today!
Join 12+ million students who already have a head start
Sign up today and get 4 weeks free!
Start now for free
No commitments. Cancel at any time.