5 Ways to Become Truly Successful in Your Career
For most of us, success doesn't have a proper definition. We are often struggling with circumstances to get our dream job or working hard beyond our limits to earn the desired remuneration. Eventually, we achieve everything that we once desired. However, we still don't feel "successful."
Success typically comes from a sense of self-realisation and inner-satisfaction. Here are a few steps that could help you find success on your own terms.
Be your own judge:
While making a tough decision about our lives, we are often surrounded by people with different opinions about how we should be living our lives. They are likely to overshadow your own judgement and vision about something you truly wanted.
For instance, research reveals that about 70% of Americans shoppers read product reviews before making a purchase. This indicates that we are often led by what other people believe before we take any risk.
Learn How to Lead
Develop your management skills and learn how to become a great leader.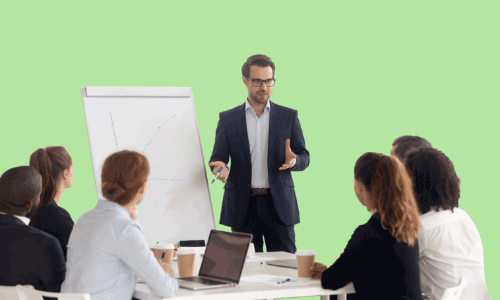 But why is it so necessary to solicit feedback? This is probably an ongoing approach ever since a long time. Several people have this mental block of consulting others to ensure that they achieve success in their initiatives. However, this could eventually prove to be a self-sabotage mechanism. To counteract this approach, it is essential that we rely on our own judgement and intellect. Once you have a good grasp on what you want to do, stop asking for opinions from other people.
Define success in your own terms:
Before you set out to achieve success, it is imperative that you ask yourself: what does success mean to you? Most of us tend to follow some preconceived notions or typical roadmaps to success that we have believed in since childhood. The trouble comes when we follow these roadmaps and they lead us to a dead end. This is where our beliefs disappoint us and we start looking for ways to amend our mistakes. Such an approach is not sustainable.
Instead, we should always focus on what we really want in our lives. Define the parameters that are critical enough to give you a feeling of inner satisfaction and then get going.
Identify your driving spirit:
In order to be successful, it is crucial that you figure out what's driving you. In several cases, people realise that their success mission is driven by fear, ego, and others' impressions. This approach could place them in a crisis situation.
For instance, there are many people who are afraid to leave their careers because they've earned advanced degrees, taken financial risk, and made major life decisions and even cross-country moves to accommodate a career.
Analyse your own thoughts and become more conscious on what inspires your decisions as you move forward – whether you should stay the course, or chart your own path.
Eliminate your fears:
If you decide to move ahead with your success endeavour, it's time for you to get rid of your fears and network with the outside world. Interact and engage with people. In this process you might end up learning a great deal about what other people wanted to do professionally. You get the freedom to share your own insights and advice.
Once you are clear about what you're scared of, take it as an indicator that you're moving closer to what you truly want to do with your life. Successful people are always scared of their dreams — but they just act on them anyway.
Looking to sharpen your management skills? Join our top-rated Professional Diploma in Leadership and Management today!
Join 12+ million students who already have a head start.
Sign up today and get 4 weeks free!
Start now for free
No commitments. Cancel at any time.