Being the first language of more than 350 million people and the second language of almost 0.5 billion people across the world, English has today carved a unique niche for itself. Not only has it transcended numerous political, geographical, and economic boundaries, but it has also made the process of communication significantly easier and simpler. English has enabled people from all walks of life to interact, engage, and understand one another irrespective of their ethnic or cultural differences. Thus, it comes as no surprise that English is currently regarded by many as the global lingua franca.
So, if you want to learn better English, you must begin by enrolling for a competent English course online. Online English classes won't just help you strengthen your linguistic command, but they will also empower you to learn at a place, time, and pace of your convenience.
Here is a list of ten major English courses online that you can easily pursue to learn this world-class language efficiently and smartly –
1. Coursera
Proclaimed as one of the best places to get English courses online, Coursera is a platform that helps build the foundation of your success. It offers internationally recognized language courses that allow you to learn English and earn industry-recognized credentials. Coursera works on both, your pronunciation and vocabulary while enabling you to state your ideas with utmost fluency and clarity. The main English courses online that you can apply for are:
Improve your English speaking skills – Georgia Institute of Technology
Learn English: Advanced speaking & listening – University of California
English for career development – University of Pennsylvania
2. Upskillist
Comprising of eight interactive lessons, eight modules, fun quizzes, and weekly assignments, Upskillist provides online English classes with the singular aim of improving your professional competence. It touches on basic topics like spoken English for telephones, written English for e-mails, talking like a native, crafting a perfect CV, etc. With its extensive and thoughtfully designed study material, this English course online doesn't just expand your career horizons – it also equips you to meet the various linguistic challenges of the future.
Learn English Online
Learn all about the English language and gain an accredited certification from top language coaching experts. Start your free trial!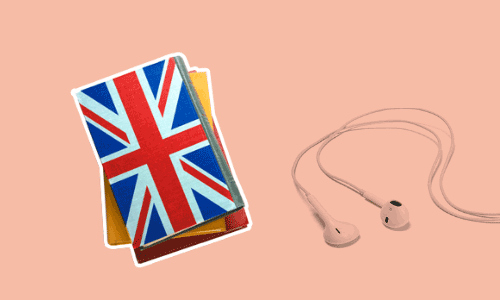 3. British Council
A premier institution offering exclusive educational opportunities, the British Council is known far and wide for its offline and online English classes. The organization specializes in teaching English for a variety of purposes ranging from everyday interactions and IELTS preparation to business communication and creative writing. With its massive library resources, tailor-made lectures, and interactive teaching methods, the council has currently trained over 100 million people in spoken and written English.
4. Udemy
Udemy, at present, is one of the leading platforms that provide a plethora of excellent English courses online. Irrespective of your linguistic weaknesses, Udemy helps you articulate your opinions clearly and effectively. You can learn by attending online lectures, taking quizzes, writing assignments, and gaining lifetime access to countless downloadable resources. The important English courses online offered by Udemy are:
English for beginners – An intensive English speaking course
English grammar launch – Upgrade your speaking & listening
Speaking English with confidence
5. Lingoda
If gaining knowledge about the various facets of the English language is your primary agenda, registering for an English course online with Lingoda will indeed prove to be the best bet for you. Lingoda offers group and private classes that are taught by native English speakers. Each one of these speakers will personally mentor you while making sure that your skills are enhanced on an everyday basis. Be it upgrading pronunciation, improving vocabulary, learning grammar, or mastering etiquettes – the online English classes of Lingoda will certainly bring you at par with the best.
6. Oxford English
By offering free English courses online, Oxford English has enabled many non-native speakers to learn proficient English. Its targeted, timed, and customized English resources help learners get a good grasp of topics that are truly important to them. Furthermore, these online English classes entail a reading, listening, vocabulary, and grammar test to ensure that you can master the language in a quick, smart, and diligent way.
7. Perfectly Spoken
With over 250,000 students in almost 150+ different countries, Perfectly Spoken has developed a large community of learners for its highly structured English language courses online. Its self-paced learning system empowers you to choose classes that fit your learning bandwidth, without having to worry about linguistic complexities or academic requirements. The various level-based courses provided by Perfectly Spoken include:
A1 – Elementary online English course
B1 – Intermediate online English course
C1 – Advanced online English course
8. Alison
Being a platform that conjoins approximately 13 million English learners with the world's leading English experts, Alison holds a place of pride in the linguistics industry. It offers certificate and diploma English courses online to help you learn English communication skills in a creative and productive manner. You can learn specific techniques to handle a multitude of situations and audiences by gaining insights into issue analysis and imaginative writing. Alison's English courses online are both academically sound and professionally oriented.
9. edX
Functioning as a collaboration of over 140 top institutions, including MIT, Boston, Harvard, and Berkeley, edX offers undergraduate and certification programs in various English related disciplines. Run by academicians and industry experts, the English courses online of edX focus on strengthening your knowledge base, managing your creative processes, and adding new skills to your language kitty. The major English courses online offered by edX are:
Upper-Intermediate English – Globalization
Preparing to network in English
English grammar and style
10. Talk English
Lastly, if you want to enroll for an English course online, Talk English might also prove to be an extremely beneficial platform. With the help of regular lectures, assignments, and projects, Talk English works wonders to improve your speaking, listening, writing, and understanding skills. Its 900 English courses online, lend you the unique opportunity of learning every aspect of the styles, diction, pronunciation, and grammar of the English language.
Which Course Should You Choose?
A proper grasp on English harbors the potential to open several doors for you. Be it employment, education, interpersonal communication, or international appeal – this language has the ability to make you stand out of the crowd instantaneously. In other words, an improvement in your English speaking skills can definitely help you climb higher on the socio-economic ladder.
For learning English, you can register for any of the aforementioned English courses online. However, the online English classes of Upskillist have proven to be a cut above the rest. Backed by the power of spoken and written language coaching experts, Upskillist has strengthened the communication skills of many entry-level and mid-level professionals. It has created a dynamic ambiance where English is taught with simplicity, suitability, and pride. So, what are you waiting for? Register for the best English course online and get going now!
To learn more about how Upskillist can help you click the button below :