Top Investment and Finance Jobs for 2024
The financial services industry is ripe with opportunities for driven individuals willing to go the extra mile for their clients. You can also work behind-the-scenes in a research-related role to help ensure your organisation or clients make sound investment decisions that boost their profitability or net worth.
Before you begin searching for finance jobs or investment jobs, you should know that many require a degree, related work experience and credentials. This means you could spend several years and a hefty sum of cash to pursue a career.
So, it's best to get a feel for the industry and explore rewarding career opportunities to determine if the financial services industry is right for you. To lend a helping hand, we've provided an overview of some jobs you should consider along with an affordable course you can take to gain valuable insights on the roles and what they entail.
Careers in finance and investment
Below is an assortment of finance jobs and investment jobs worth considering.
1. Securities, commodities and financial services sales agents
Securities, commodities and financial services sales agents act as the middle-man between buyers and sellers looking to execute profitable trades. Their daily responsibilities typically include vetting potential clients, advising clients on the sale or purchase of select securities, executing trades and monitoring market performance.
Here are a few roles these financial professionals commonly work in:
Financial services sales ages
Floor brokers
On average, securities, commodities and financial services sales agents earn $62,270 annually, notes the U.S. Bureau of Labor Statistics. You will need a bachelor's degree to get your foot in the door, and most employers offer in-house training to bring you up to speed.
Some of these roles also require special licensure, which can be obtained by passing exams. Check with the Financial Industry Regulatory Authority (FINRA) to learn more.
Learn Financial Trading
Master the building blocks of financial trading and investment, and learn how to react to changes in the market at the most opportune times.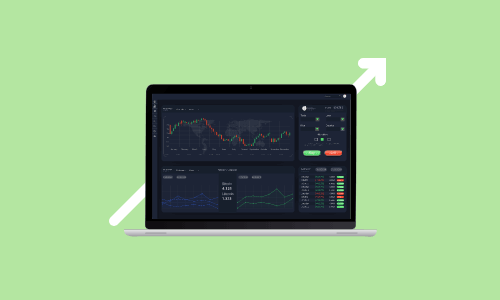 2. Financial planner
Financial planners offer investment planning assistance and other services related to personal finance, like estate planning, taxation, college planning and insurance. Some also advise their clients on particular securities and sell the actual investment products.
You don't need financial credentials to work as a financial planner. However, the Certified Financial Planner Board of Standards offers the prestigious CFP® designation to driven individuals who meet specific educational and experience requirements and pass a rigorous exam.
According to Indeed.com, a financial planner's average base salary in the United States is $64,610, with additional commissions of $38,500. It's possible to get started without a degree or work experience. But if you want to take the CFP® route, you will need at least a bachelor's degree and either 6,000 hours of related professional experience or 4,000 hours of apprenticeship experience. The CFP Board also requires you to enrol in a financial planning preparation course that takes 12 to 18 months to complete before you can sit for the exam.
3. Financial analyst
As a financial analyst, you could work with both individuals and businesses. Your primary role is to offer your clients advice regarding potential investments based on your analysis of past and current market performance of securities.
There are various types of financial analysts, so you have flexibility with career options. You can work as a fund manager and only deal with mutual funds or hedge funds. Or you can land a role as a ratings analyst that assesses a government or entity's ability to repay their debts or a risk analyst that predicts the risk level posed by particular investment decisions. Portfolio managers are also financial analysts, and their job is to make picks for the investment portfolios they manage.
If you're interested in working as a financial analyst, you will need a bachelor's degree or higher to land an entry-level role. You may also be required to obtain the Chartered Financial Analyst (CFA) designation from the CFA Institute, which entails passing three exams and gaining four years of relevant work experience.
The average earnings are around $81,590, per the U.S. Bureau of Labor Statistics.
4. Investment analyst
Investment analysts work behind-the-scenes to research stocks, currencies, commodities and bonds, as well as investment risk. Their findings are then passed on to either investment or portfolio managers who make the final call regarding investment decisions. You may also discuss your research with companies you're analysing, stock market traders, fund managers and stockbrokers to expand your knowledge.
A bachelor's degree in finance and some relevant experience will more than likely be required to get hired. Some employers also require you to earn the CFA or Certified Investment Management Analyst (CIMA) designation to get hired or advance in your role.
On average, investment analysts earn $65,476, along with $7,920 in bonuses, $4,000 in commissions and $3,883 in profit sharing, according to PayScale.com.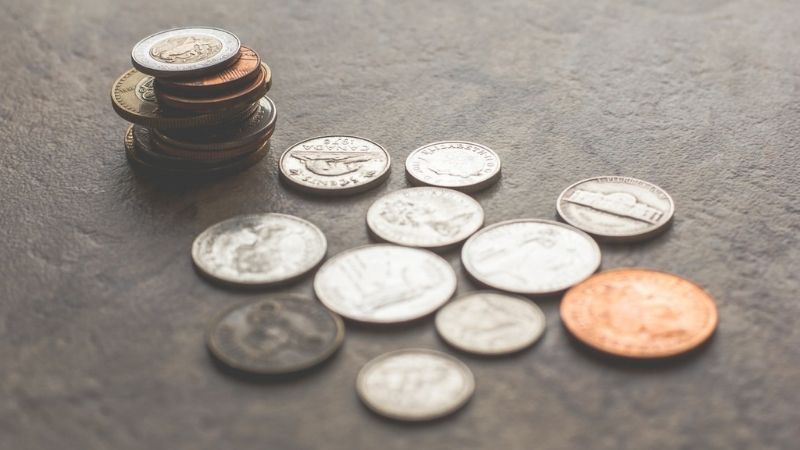 5. Financial manager
This role is for more advanced investment professionals who have at least five years of related work experience. Most also have a bachelor's or master's degree in accounting, business administration, economics or finance.
Financial managers come in many different forms. You can work as a cash manager, controller, credit manager, finance officer, insurance manager, risk manager or treasurer for companies in various industries.
While it's not required, you can level up your skills and attract more employers by becoming a CFA. Some financial managers also pursue the Certified Treasury Professional, Certified Public Accountant or Certified Corporate Financial Planning Analysis Professional credential.
Although the path to becoming a financial manager can be difficult, this position boasts an impressive earning potential. In 2019, the median pay was $129,890 per year, which equates to $62.45 per hour.
6. Personal financial advisor
Interested in doing more than just advising those you serve on sound investments? A career as a personal financial advisor may be suitable. You will educate clients on investments, make recommendations and possibly select investments for them. But you also have the opportunity to work with the individuals you serve on college planning, estate planning, insurance, retirement planning and tax-related matters.
It's best if you have a bachelor's or master's degree before pursuing a role. Relevant continuing education courses and financial planning courses are also useful to level up your expertise and get hired. Also, know that special licenses may be required to sell securities or insurance in your respective location.
Personal financial advisors work for firms or independently. They earn around $87,850 per year on average, but you have the freedom to make much more by increasing your client load.
How to prepare for a career as an investment professional
Ready to take the first step towards landing an investment job? Before investing your money and time into a degree or continuing education program, consider enrolling in Upskillist's Financial Trading and Investment course.
This comprehensive course gives you a sneak peek into what you can expect as an investment professional. It spans 16 weeks and covers 32 lessons over four modules. Plus, it's free to enrol for the first four weeks. Don't wait until it's too late. Register now to secure your spot!
Join our top Financial Trading and Investment course today!
Join 12+ million students who already have a head start.
Sign up today and get 4 weeks free!