The Best Video Editing Software for Amateurs: A Comprehensive List
In the modern world, video marketing has become an important and indispensable tool for digital marketers and businesses that want to quickly, efficiently, and effectively reach their target audience online. According to recent studies, nearly one-third of all online activity these days comprises video content. Apart from that, video is also known for driving exceptional engagement on social media sites such as Facebook and Instagram.
Therefore, the demand for skilled video makers and editors is on the rise across industries. Talented professionals can earn a substantial, steady income by sharpening their skills and building an impressive portfolio in the domain of video creation and editing with the help of quality video editing software. Moreover, digital marketers and SEO professionals also need to have a basic knowledge of the video-creation process to effectively integrate the video format in their online marketing strategy. They need to know how to use video effectively on social media, how YouTube SEO works, and how to get videos to rank in search.
Learning the Skill of Video Editing
Even if you're not a specialist in this domain, you can easily create creative and engaging videos on any subject of your choice with the help of the best video editor, by enrolling in a high-quality online video course. Moreover, you would also need to choose and master one effective and popular video editing software, as this will allow you to begin taking small projects and trying out your skills in the real world.
To begin with, you don't need to invest in a complex, advanced, and expensive video editing software. Instead, you will be able to make far better progress by choosing to focus on a single best editing software first. Once you have mastered it and used it to complete a few small projects, you can move on to the next one and repeat the process. Some of the best editing software for beginners available in the market have been listed below for your convenience.
The Best Video Editing Software
Apple iMovie
In terms of elegance and simplicity of design, there are few pieces of video editing software that can compete with the Apple iMovie, available free with the Mac. The iMovie video editing software features no less than ten high-fidelity filters that make the process of video editing quick and seamless. Furthermore, videos can be transferred wirelessly from any Apple device to the iMovie software on Mac within a matter of seconds, with the help of a system known as AirDrop.
The chroma-key or green-screen tool is another one of iMovie's most popular features. It allows users to create exotic backdrops for the characters in their videos. Without leaving your home, you can create a video featuring yourself and your friends in Hawaii, Las Vegas, or any other location of your choice!
Lumen5
This video editing software is perfect for social media marketers and influencers who want to create quick, flashy social promos without much hassle or effort. The best video editor in terms of simplicity and ease of use, Lumen5 can also be used to turn blog posts into fun and engaging social promos with the help of basic video-editing techniques. Users can combine quotes or paragraphs from the blog article with relevant photos, gifs, and video clips to create a short and engaging social video.
The option for adding background music to the video is also available, and the entire thing can be put together quickly and easily with the help of an intuitive drag-and-drop interface. This best-in-class video editing software comes in two versions – the free basic one and the paid premium one.
Nero Video
This affordable video editing software offers a wide range of effects, tricks, and filters that can bring your videos to life even with minimal technical know-how. For beginners just starting out in the world of video creation and editing, Nero Video offers the perfect balance of low price and great, functional features.
The speed and features are a little old-school, as this video editing software is not as cutting-edge as some of the others mentioned on this list. But Nero Video can still adequately meet the needs of amateur videography enthusiasts and provide a starting point for future growth and expertise. The one-time payment model is also quite easy on the pocket for new learners.
VEED
Another great option for beginners is VEED. This user-friendly video editing tool offers a video trimmer and video converter , making it easy to edit your footage and convert it to the format you need. Plus, VEED offers professional-quality features that can help take your videos to the next level. And with its affordable pricing, it's a great choice for those just starting out in video creation.
Learn Video Editing
Learn everything from capturing footage, how to capture sound correctly and finally how to piece everything together in post production.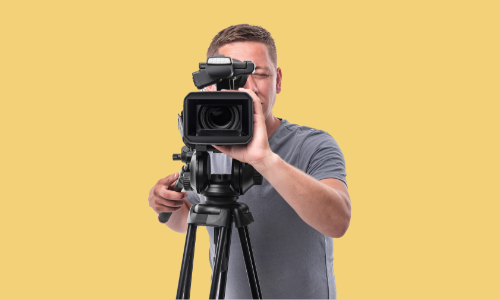 Corel VideoStudio
One of the best video editing software currently available, the Corel VideoStudio offers multiple features and accessories that have put it on par with most top-of-the-line products in this sector. Motion tracking, 4k support, and 360-degree VR are some of the key features that have made this piece of video editing software so popular among beginners and experts alike.
The motion tracking technology allows users to track specific persons or objects throughout a particular scene in the video. Hence, you can use Corel's world-class motion tracking capabilities to blur the face of a particular character during a cut or bestow them with a cool hat that they hadn't worn at the time when the video was originally shot.
CyberLink PowerDirector
This is a slightly more advanced piece of video editing software with a relatively straightforward interface and a plethora of interesting features. The CyberLink PowerDirector also comes with a plethora of helpful video tutorials which make it the best editing software for amateurs who are trying to level up and become experts in the field of videography.
The innovative and cutting-edge PowerDirector is unrivaled in the realm of rendering, being one of the first pieces of video editing software to undertake the transition to 4k. It is also among the first to adapt to and support the pathbreaking 360-degree virtual reality footage in videos. A comprehensive suite of effects and lightning-fast rendering are some of the standout features of this product, which is considered to be the best video editor for ambitious amateurs by many.
Concluding Thoughts
Choosing the right video editing software at the beginning of your journey can certainly help you along the road to expertise and success. However, to quicken the process of learning and skill-development, you might have to take a high-quality online video course that will allow you to gain the creative and technical knowledge you'll need to create engaging video content for your audience.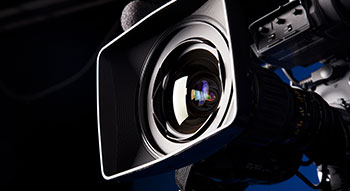 Upskillist Online Video Course, comprising eight fun, interactive lessons, was specifically designed to help students learn the fundamental techniques and concepts of video creation and editing. The diploma also features some fun quizzes that students can use to measure their own progress and learn the use of the best editing software available in the market.

To learn more about how Upskillist can help you click the button below :