Mid-Century Modern Living Room Styles for Every Taste
Today, mid-century modern design can be seen almost everywhere, but so much so that you may not even realise it in the first place. Take the TV series Mad Men. The hugely popular television programme from the Noughties is an excellent, award-winning showcase of mid-century modern design, but there are many other elements of current day life that mid-century modern design is apparent in, or at the very least inspired by, from that classic Eames rocker to another iconic furniture piece, The Womb chair.
What is mid-century modern design?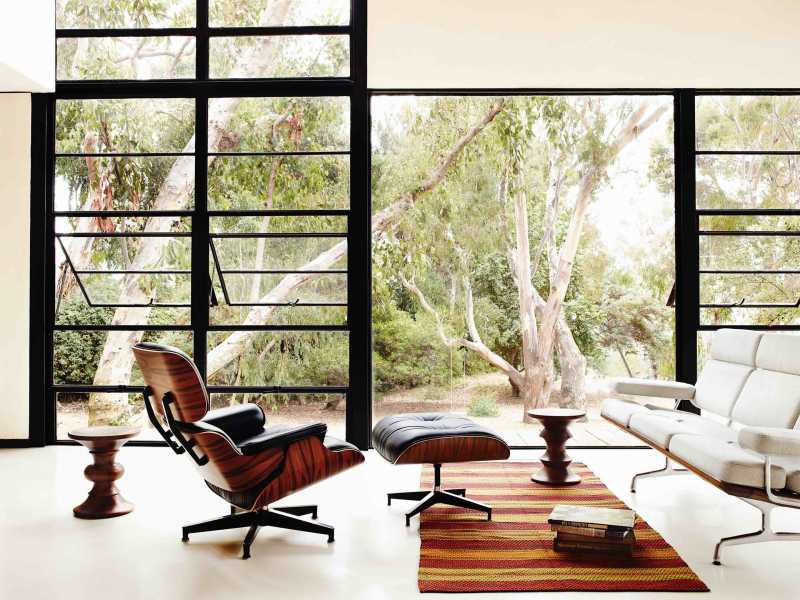 What exactly is "mid-century modern"? Simply put, this is a style that developed between 1933-1965 with a focus on quality, furniture, graphics, and function. It broadly describes the architecture, furniture, and graphic design from the middle of the 20th century.
Popularised during the 1940s (post-WWII), mid-century modern is still featured in mainstream design today, and for good reason – it is a timeless foundation due to its style characteristics, minimalism, high-focus on function, organic form, and clean lines. This retro-come-modern aesthetic was largely fashionable in America at the time, brought to life by the designs of Florence Knoll and Arne Jacobson — both of whom were prominent designers during the mid-century modern period, and remain a strong part of the design conversation to this day.
Get Certified in Interior Design
Learn how to create and manage your own design projects, and kickstart your interior design career.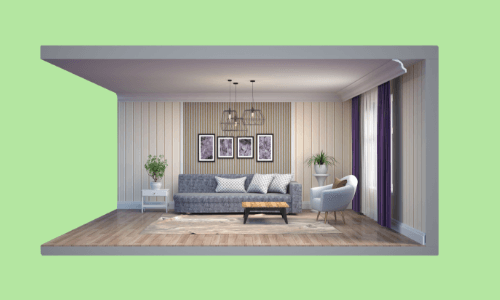 Defined by an era when astronauts first visited space, and science fiction shows such as The Twilight Zone and The Jetsons were the latest craze, mid-century modern design was influenced by this movement towards futurist shapes and materials which were used everywhere from furniture to homes and multi-storey buildings.
Characteristics of mid-century modern style:
Simple, clean lines.
Stripped-back furniture.
Quality craftsmanship: designers in this era took pride in their work and created pieces that would stand the test of time.
Wood with natural finishes — teak was especially popular in this period.
Tapered legs and "floating" furniture: the use of short legs, some extremely tapered, created the "floating" look that characterises many mid-century modern pieces.
Combination of natural and manmade materials: the availability of new technology and material after the war allowed designers to mix traditional fabric with synthetic material, like fibreglass and Plexiglas.
Geometric prints, starbursts, atomic, and boomerang designs.
Bold colours: the colour palette of the mid-century modern era ranged from the deep hues we now associate with the '60s and '70s such as burnt umber, olive green, mustard yellow, and pumpkin orange to bolder shades like turquoise and red, crisp whites, and even black.
Iconic mid-century modern furniture designs: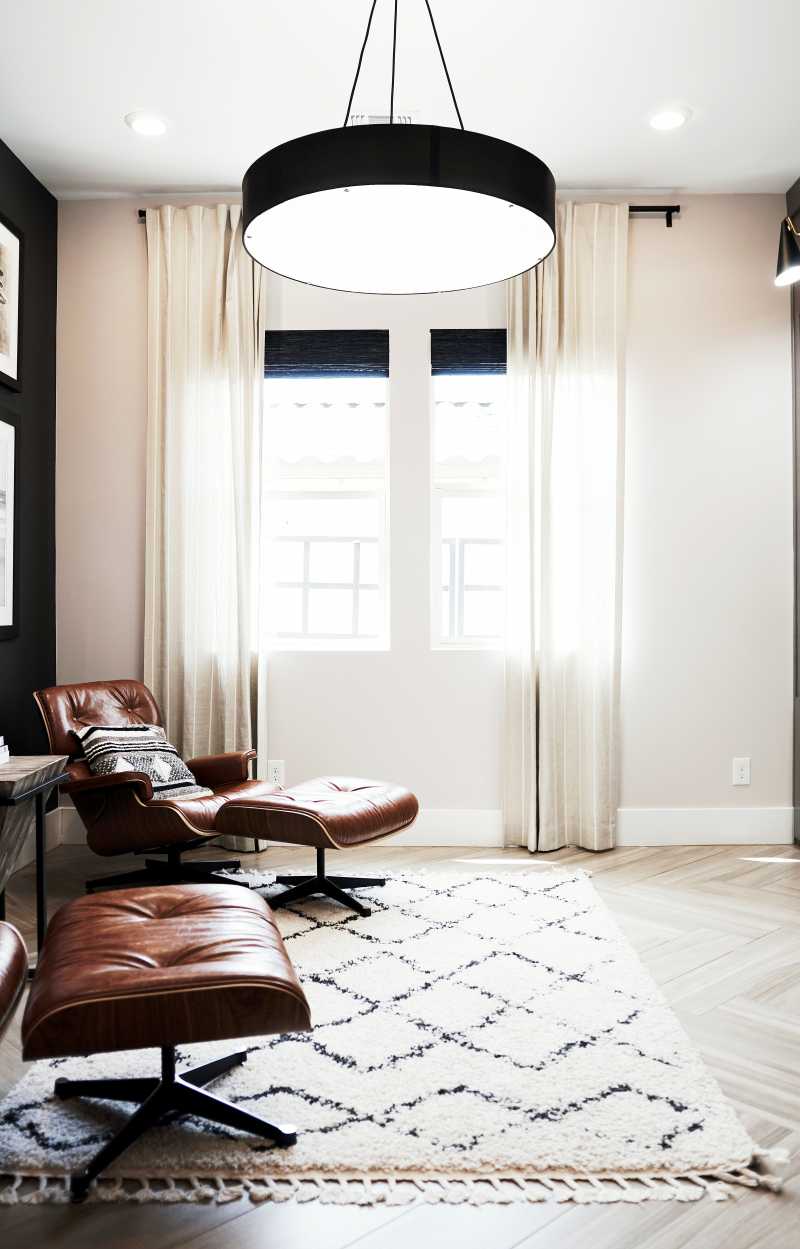 You could say the beauty of mid-century modern design for today's consumers is its flexibility; one could have an entire living space transformed by fully embracing the characteristics mentioned above, or you could take a more subtle approach by incorporating iconic furniture designs from the period, such as:
The Eames Lounge Chair and Ottoman (Herman Miller)
The Egg
The Womb (Knoll)
These pieces constitute a big part of the mid-century modern aesthetic, and carry the style through into 21st-century designs to create a mid-century modern infusion.
Examples of mid-century modern living room designs:
Below are four examples of mid-century modern living room spaces that will not only remind you why this style has remained iconic through the years, but also how it can transcend personal style preferences to appeal to those with different tastes and design goals.
The Minimalist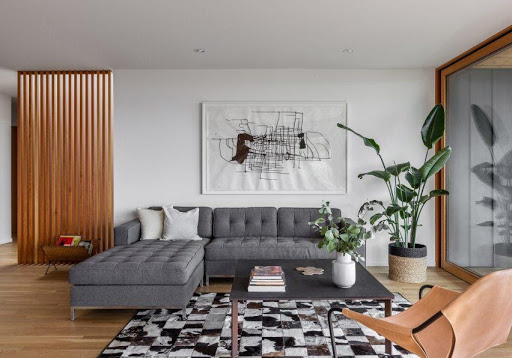 This interior, by American design firm SHED, plays into the foundations of the mid-century modern characteristics such as quality, geometric patterns, and timber detailing. Ideal for the minimalist at heart.
Graphic Display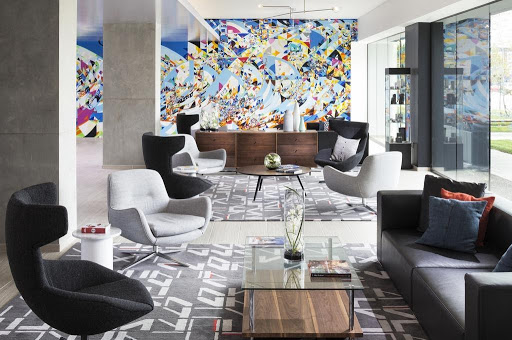 This iconic reception lounge in Le Méridien, Chicago, expertly showcases foundational mid-century elements of geometric graphic art and iconic furniture pieces. It acts as the perfect reference for those who prefer design to be more illustrative and punchy.
Colour Pop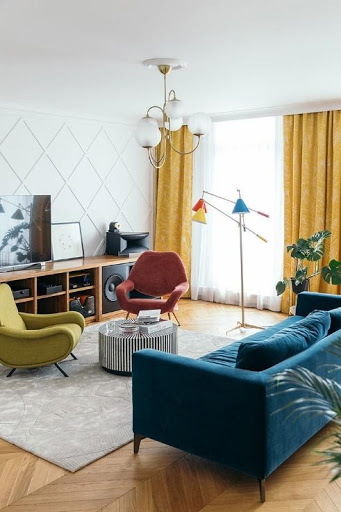 This apartment designed by Agnes Rudzite showcases vibrant colour combinations of mustards, teal and olive greens that underpin the mid-century modern dynamic. We also see some of the mid-century modern furniture icons as well as its characteristic organic form.
The Classicist
This interior, which was built in 1953 in Seattle's Seward Park and designed by noted architect Paul Hayden Kirk, is an example of classic mid-century modern architecture. Through the carefully selected furniture pieces, to the timber foundation and open-plan living, it makes a great design inspiration for those who like interiors to remain classic in style.
Want to learn more? Join our top-rated Diploma in Interior Design today!