How to Start a Blog and Make a Living in 2024
So, you want to make a living blogging? You have seen Facebook posts of couples who share their never-ending travel photos and post about living anywhere and making an income. How do they achieve this?

Most of these people are professional bloggers and influencers, and they had to start somewhere too. While the world of blogging has grown exponentially since its original rise to fame during the 2000s, there is still infinite potential online for future bloggers! It's not about trying to make an impact in a saturated market, it's about making an impact on the right market.
Where do you start in order to make a living blogging?
How to start a blog in 2023
Consider technical requirements
The first step when starting a blog is to decide on the technical requirements for your blog. Here are some of the top technical requirements to consider when starting a blog.
Computer (laptop or desktop): It is much easier to write and to edit your writing when you do this on a larger screen with a keyboard versus a mobile phone.
Internet access: Your blog will be hosted on an online platform.
Hosting: You will require hosting for your blog.
Content Management System (CMS): You will need to choose a content management system to run your blog.
Check out some of the most popular content management systems:
Remember that when you are choosing your content management system, you should consider:
The technical requirements of managing and posting to the CMS.
The type of blog you want to start and the relevant features you will need.
Whether there is scope for growth on the platform.
The budget that you have available.
Learn Content Marketing
Become a content marketing pro and discover what it takes to be a professional blogger.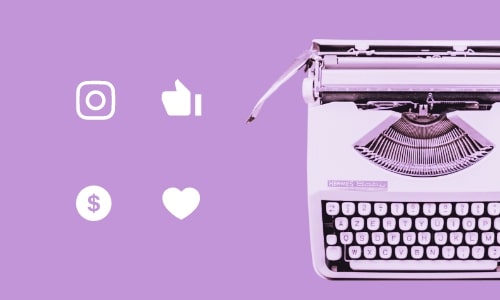 Develop a blog strategy
Developing a strategy for your blog provides you with a plan of action that will help you to achieve your overall blog objectives. It also allows you to be more effective and assists in outlining the steps required to meet your specific goal and how you will execute your strategy in order to do so.
Step 1: Identify your goals
Ultimately, identifying your goals helps you to focus on what you are aiming to achieve through your blog. The goals that you identify should be SMART goals. These are goals that are specific, measurable, attainable, relevant and time-based.
Specific: Do you know exactly what you want to achieve and how to achieve this?
Measurable: Are you able to measure your goal?
Attainable: Is it realistic and achievable?
Relevant: Is it relevant to your overall objective?
Time-based: Have you set a deadline for achieving this goal?
Step 2: Know your target audience
Who is going to be interested in reading your blog content?
You should tailor your marketing and the content to the relevant audience. You can break your audience down into demographic and psychographic factors.
Demographic factors:
Gender
Age
Location
Education
Profession
Income
Marital status
Psychographic factors:
Personality traits
Lifestyle
Opinions and attitudes
Interests and hobbies
Step 3: Plan your content
You need to be able to generate long-term content ideas that are going to appeal to and keep your audience engaged. Apart from knowing your audience and what they want to read about, you also need to conduct research in order to create your content.
Research your competitors

What are they writing about?
How much online content do you have to compete with?
Can you find any other angles on the content that is being created?
Are there any markets that they don't seem to be targeting that you can target?

Research the topic or industry you are writing about

How saturated is the topic or industry that you are writing about?
Is there a niche stance that you can take on your content?

Conduct keyword research

What are the most common keywords associated with your topic or industry?
What are online users searching for, or asking, around your topic or industry?

Content ideation

Generate a list of blog post ideas that you can write about.
From your research, can you identify what your readers want?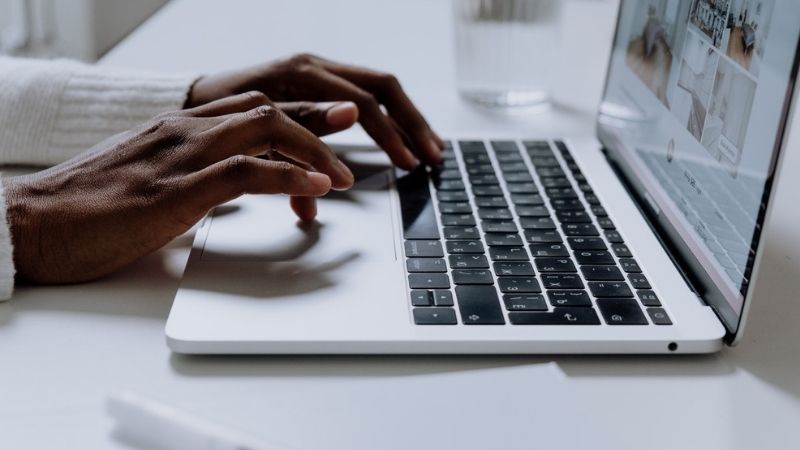 Generating content ideas:
Surveys
Social media polls
Content research tools:
Content popularity check:
Step 4: Amplify your content
As with any other business, you will need to market your blog content in order to drive traffic (or readers) to your blog.
When developing a strategy to market your blog, consider the following:
How are you going to market your blog?
What platforms are you going to use?
Are your audiences using these platforms?
What content are you going to post to drive users to your blog?
Step 5: Develop a content calendar
Having a content calendar planned out will make you a much more efficient blogger as you will know what blog posts you are writing as well as what marketing content to develop and where and when to post it.
Content calendar tools:
Implement these top blogging tips
Create content that is relevant to your target audience.
Use a content calendar to optimise your content creation process.
Always produce quality content over the quantity of content.
Use captivating blog post titles that highlight what the reader will take away from the post.
Use guest bloggers to amplify your content.
Monitor your competition on a regular basis.
Use multimedia formats to market and promote your content.
Conduct research on the topic that you are writing about and always double-check your facts.
Engage and interact with your audience on your blog as well as on marketing platforms.
Track and analyse your data on a regular basis in order to identify whether you are meeting your goals and objectives, and adjust your strategy according to what is working and what is not working.
Monetise your blog
Setting up your blog correctly from the beginning will allow you to take the necessary steps to monetise your blog and start to make a living blogging. Before you can monetise, you need a large enough readership which can only be achieved through creating high-quality content that online users want to read and engage with. Once you have a relatively stable readership, you can then monetise in different ways.
Monetisation tactics:
Third-party advertising: Sell advertising space on your blog.
Affiliate marketing: Get paid a percentage of sales that come through your promotion of a company's products or services.
Sponsorships: You get sponsored to market a product or service.
Influencer marketing: Get paid to create and post content for a product or service.
Products or services: You can create your own products or services.
Want to learn more? Join our online Blogging and Content Marketing course today!