How to Design Your Own Jewellery at Home
Jewelry is a magical wonderland where you are free to experiment, explore and embrace your individuality. It is a creative pursuit that allows you to develop your own language and enchant your audience with your own unique, visual story.
How to design your own jewelry in 3 easy steps
1. Create your own jewelry language
Jewelry design is a sincere approach to create jewelry that tells a story. As a jewelry designer, it is important to create your own visual language. A jewelry designer must be able to identify with the visual message and then incorporate that in their design process.
Jewelry is one of the most effective mediums of cultural communication and has the power to portray who we are. There is such a nobility attached to be able to add beauty and wonder to the world.

Whether you are interested in jewelry as a hobbyist, to grow as a craftsperson or a professional career, it is vital to establish your own narrative.
2. Define your style
Your unique style will determine your sources of inspiration and guide your research methods. Always remember that authenticity is key. Even though it is important to create jewelry that is visually pleasing and as a designer you want the audience to enjoy the visual feasts of your designs, it is more important to stay true to your authentic self. Never mould your style according to others.
3. Choose your materials wisely
Your choice of material will contribute to your design language and style. You can choose to design with precious metals, gemstones, enamel, and resin. Or you can even design with non-precious metals like copper and brass. Beading is also a great way of creative expression through colour and texture.
If conventional materials don't interest you, you can look into using alternative materials. If this excites you, have a look at some of these contemporary artists and their unique uses of materials for jewelry:
Wood: Natasha Wood, My Secret Woods and Lexi Daly
Plastic and acrylic: Lazerian, Alida Alic and Sue Gregor
Fabric: Katherine Wardropper, Marjorie Schick and Jong Joo Kim
Paper: Gera Noemi, Bench of Berry and Angela O'Kelly
Polypropylene: Anoush Waddington, Corline Moiret and Rachel McNight
Rubber: Stephanie Bila, Thea Tolsma and Margaret Nowak
Learn Jewelry Design
Learn how to speak the language of jewelry and create your own one of a kind pieces.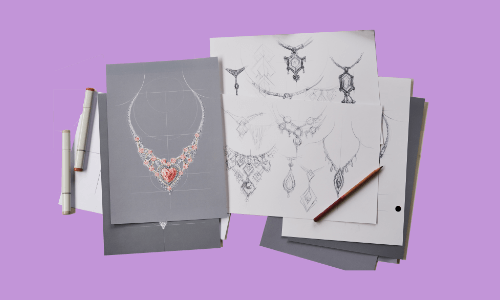 What are the differences between fine jewelry and costume jewelry?
The main difference between fine and costume jewelry is the use of material and durability. Fine jewelry is made with higher value material like precious metal and gemstone. In contrast to cheap costume jewelry, fine jewelry can be repaired (depending on the degree of damage). Even though enamel is not of high value itself, it is made with precious metal and the enamel techniques require high craftsmanship.
There are two different kinds of costume jewelry. You can find cheaper imitations of fine jewelry that is known as costume jewelry. It is normally mass-produced and not particularly durable. Then you get costume jewelry that is made with better quality and more expensive materials. These can also be mass-produced but in a better quality of structures and settings.
How to become a jewelry designer
It is important to understand the fundamental rules of design elements and principles in jewelry. These rules serve as a visual guide when creating designs. However, to grow as a designer and artist, pushing the boundaries will propel your designs to even higher levels.
Education will certainly help you to gain the technical skills in jewelry manufacturing, however, all you really need is vision and imagination to become a jewelry designer. Your mind is your only limitation.
If you want to pursue jewelry design as a career or just as a hobby, there are various options of resources to learn from. You can look at institutions that offer online courses like Upskillist four-month jewelry design course. It is a theoretical and practical study of jewelry design in which students will learn to translate their concepts in creative solutions. The course has four modules that focus on design development, drawing techniques and CAD modeling. The course provides students with a comprehensive introduction to manufacturing techniques to optimise their design process.
If a career in manufacturing jewelry is your goal, you can look at local universities for a degree or diploma courses. If manufacturing as a hobby, look for local universities that offer short courses or hobby classes.
Make your own jewelry at home with these DIY jewelry-making ideas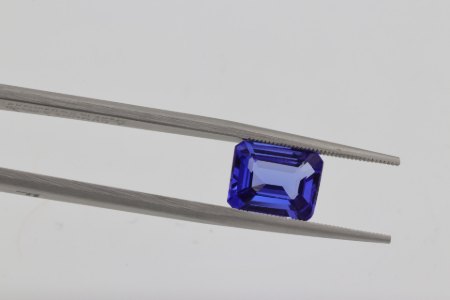 There are so many fun ways to create your own jewelry at home that do not require expensive materials. Here are some fun exercises to try at home:
Found objects: Never underestimate those silly things lying around that you don't use anymore. It can be anything and any material. If it is durable enough to drill a hole through, you can hang it on a chain or a leather string. If it is a softer material, go to a craft store and get some hobby wire. Wrap the wire around the object to secure it to hang as a pendant or use two objects and hang it on earring hooks that you can get at craft stores.
Buttons: You can purchase loose buttons at fabric stores and create fun, colourful jewelry. If you like bold jewelry, look for a big button, drill a hole on each side and attach it to a chain or leather string for a striking bracelet.
Old plastic cups: If you have old plastic cups lying around that are thin enough to cut with standard scissors, you can cut out different shapes and sizes. Then get some all-purpose glue and layer the shapes on top of each other. Drill a hole for pendants, earrings or a bracelet. Or you could look for colour elastic strips at a fabric store and attach it to your shapes for a ring.
Ribbon: Get some funky colours of ribbon at a craft store. You can buy rolls of ribbon or buy it by the meter and get creative with this very versatile material. You can create flowers, twist different colours together or braid them. Better yet, if you know how to knit or crochet, you can create awesome jewelry pieces using these skills.
Want to learn more? Join our top Jewelry Design course today!
To learn more about how Upskillist can help you click the button below :