How to Create a Graphic Design Portfolio (with 10 Brilliant Examples)
Your graphic design portfolio is one of the most important things you need to land clients and jobs as a designer, but so many people make mistakes when creating a design portfolio. Follow these 12 steps to ensure your portfolio lands you your dream gig, and helps you put your best foot forward. Plus, check out our top 10 graphic design portfolios from around the world to get some inspiration.
Get Certified in Graphic Design
Build a stunning portfolio and get your graphic design certification in just 16 weeks.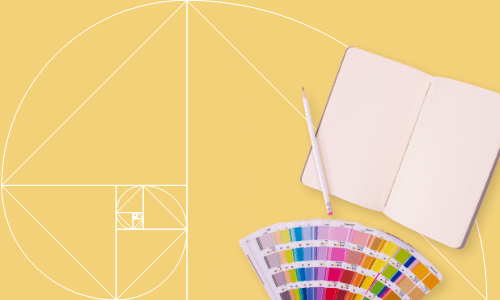 Top 12 tips to create a graphic design portfolio
Create a body of work that you're proud to showcase
If you're a new designer and this is your first portfolio, the first step is to ensure that you have the work you want to showcase in the first place. Building your first graphic design portfolio can feel like an overwhelming task, especially when you haven't done any work for clients yet. One of the most effective ways to build your portfolio with varied, high quality work is to complete an online graphic design course like the one offered at Upskillist. Alternately, there are some great websites that provide fake client briefs that you can use to build your portfolio. Goodbrief is amazing if you are very specific about a brief. Fake Clients is also another option for generating random design briefs. What Should I Design? is a random brief generator, and it does not allow you to select the specific industry, but it does help to stir those creative juices!
→ RELATED READING:
Include only your best work
Filter through your work and make sure to select only your very best work to add to your portfolio. If you have any doubt towards a piece you've created, just don't add it. It is better to have a small but high quality portfolio than an extensive one that includes work you don't love. If you don't love the work, you can't expect a potential client or employer to love it.
Start and end with a strong piece
A standout piece placed right up front will leave the viewer wanting to see more of your graphic design portfolio. Finish with a piece that is as strong or even stronger than the first, to leave a good impression.
Include a variety of design styles
We want the viewer excited about what they have seen in your portfolio. Depending on the title or job you are looking for, don't add too much of the same kind of design. Make sure you showcase as many of your skills as possible by adding a variety of different design pieces. Prove to your potential client or employer that you are not a one-trick pony, and that you can adapt your style to any brief.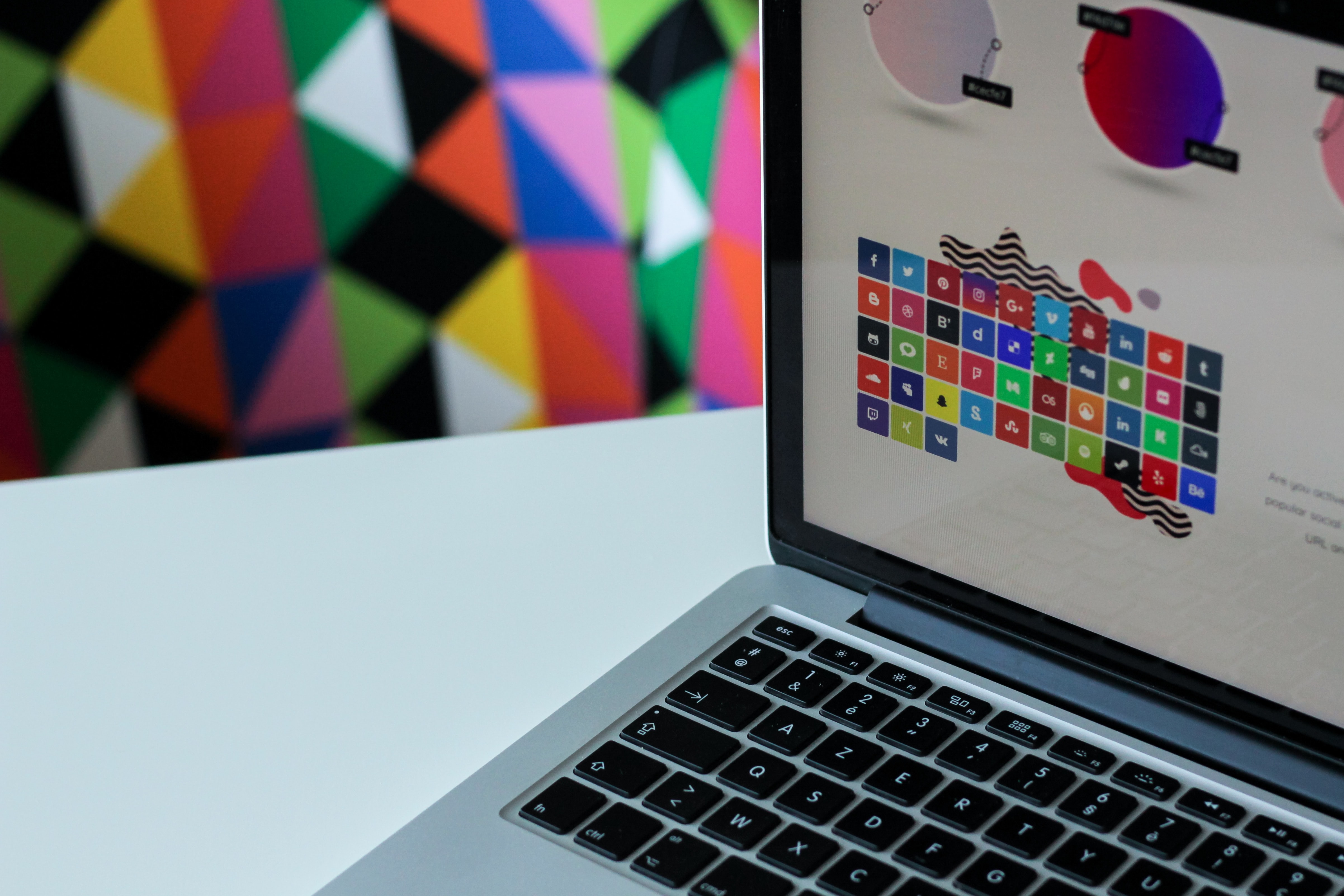 Put your graphic design portfolio online
As a graphic designer it is in your best interest to have an online portfolio. Even if your portfolio is mostly print driven, you can still showcase your work with the aid of digital mock-ups. You don't need to fork out for web development either: websites like Freepik or GraphicBurger offer amazing free mock-ups, and you can ghost your portfolio on Adobe Spark, Behance, or even Google Drive for free.
Let your work speak for itself
You don't need an overly designed portfolio; what you need is one with enough white space to breathe and give your work the opportunity to stand out. Design hierarchy is key here: learn more about this principle in the Upskillist online graphic design course.
→ RELATED READING:
Tailor your portfolio for the specific role
This takes a little bit of time, because you won't have a one-size-fits-all portfolio you can quickly send out to anyone, but it makes your portfolio that much more effective. Engage with the job title or brief which has been advertised. Read through the job spec or consult your potential client and build your portfolio based on this insight. Not only will this showcase only the most relevant work, but your potential employer or client will see that you are thorough, which is a soft skill every client or employer wants in a designer.
Include one or two personal projects
Make sure to flex your creative muscles and include some of your own personal projects. This shows clients what your interests and passions are, and it shows your creativity without the limitations of a brief. Limit this to one or two pierces, though.
Show your design journey
A design project doesn't just fall from the sky: there was a journey involved. It is a good idea to consider adding this story to your portfolio, to give some background and context to the pieces and help potential clients or employers see how you think. It demonstrates your creativity and problem-solving abilities.
Use the appropriate format
The format of your portfolio may need to be different in different contexts. Traditional print portfolios are quite outdated, so you aren't likely to need to take one along to an interview. However, sometimes it is most effective to show physical examples of your work: a printed t-shirt, for instance, gives a better sense of the design than a digital mock-up.
Be interested in your own work
If the work you're putting in your portfolio doesn't excite you, it isn't likely to excite a potential client either. Put your best foot forward: you should have plenty to say about your work, if the client or employer asks about it.
Get inspired by others
You can see what other professional designers are up to and get some inspiration from sites like Abduzeedo, a blog on design as well as other topics like Photography, UI/UX and web design, or Awwwards, a website where awards are given for the purpose of celebrating excellent design, creativity, innovation and so on. You'll find some of the best designers in the world here.

The 10 best graphic design portfolio examples
Kate Moross is a graphic designer, artist, and illustrator based in London. Their design portfolio makes a huge first impression, with kaleidoscopic colour and a bold tiled selection of works. But scroll past the first image and you'll find a well-structured, easy-to-navigate website that showcases their best work across multiple disciplines. It gives a huge sense of the designer's personality and style, making it easy for a client to decide if they're the right person for the job.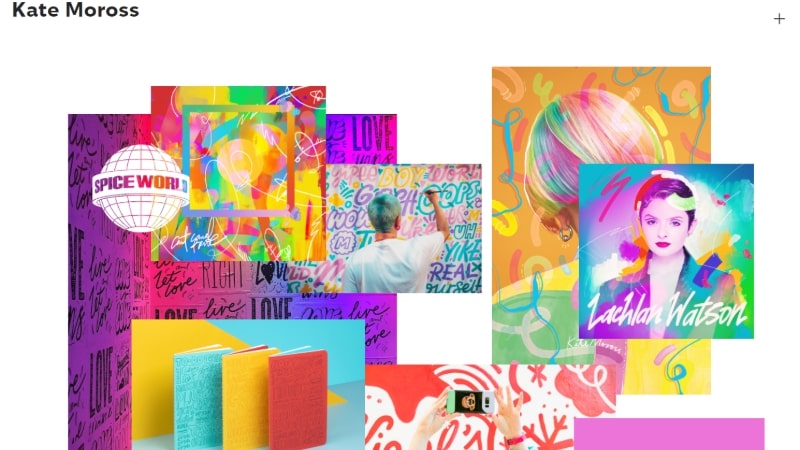 Susan Kare is a computer iconographer who's software icons are instantly recognisable to just about anyone who has ever used a computer. Her iconic works include the Microsoft Solitaire card decks, the Pinterest logos, and Facebook's virtual gifts. Her website is primarily an online shop, where you can order signed prints of her work, and she actually uses her Behance profile as a portfolio, which goes to show that even the biggest names in design use the platform.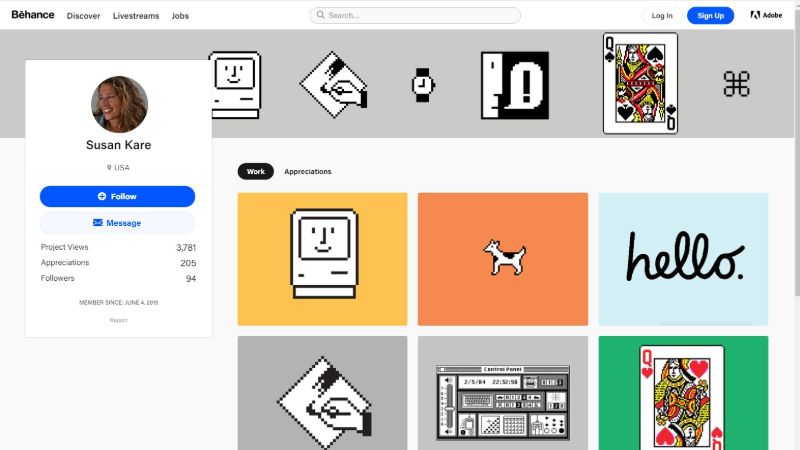 Skyler Hefley is a young digital marketer, who proves that you don't need 20+ years experience with the world's biggest brands to have a rocking portfolio. He's used Adobe Spark, a free tool, to create a simple but compelling portfolio. His full resume is up there, and each of the projects he showcases includes a bit about the design journey which gives great insight into the way he thinks and works.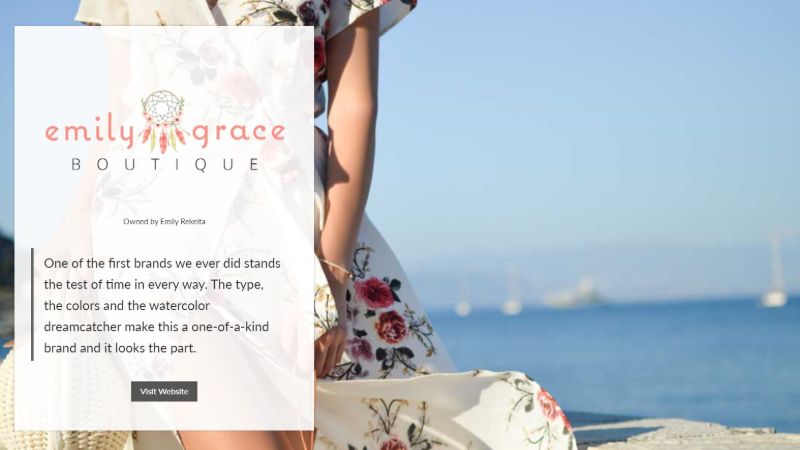 &Walsch is a design agency based in New York. They are one of the leaders in brand strategy, art direction, and design in the city. Their website is a great example of a winning portfolio: the landing page is intriguing and eye catching, and all of their best work is right there on the home page, full screen, with no frills or unnecessary detail. Although the website is slick and modern, it is also super simple: proof that you don't need to overdo it.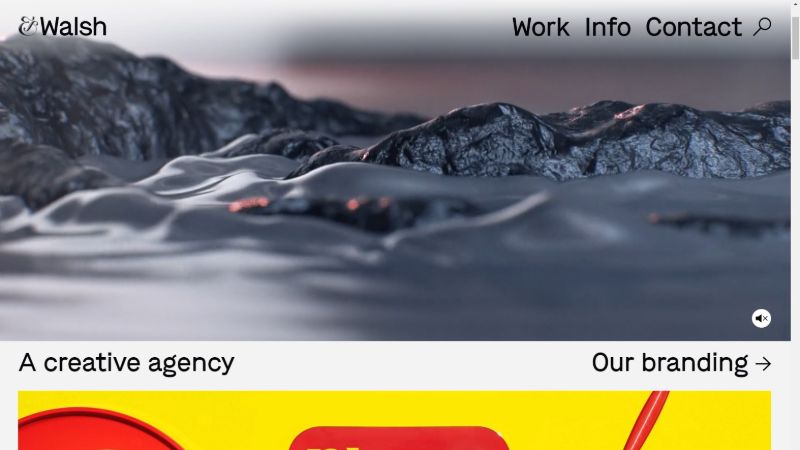 Your portfolio doesn't need to cost you a fortune in web design fees and hours spent. Paula Scher, for example, is one of the world's most influential designers, and has worked for the New York City Ballet, the New York Times, and Tiffany & Co., and she even has work in the Museum of Modern Art's permanent collection. But you can find her portfolio on Behance, a free platform available to anyone in the world.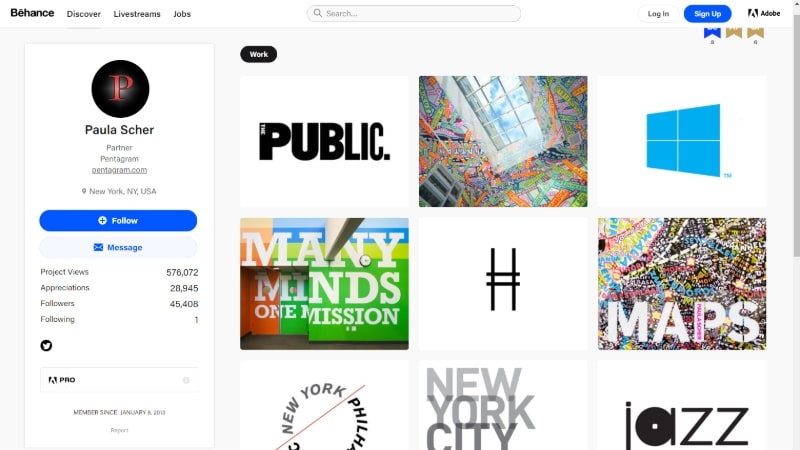 Jae Bin Lee is a young designer and writer based in New York. He has recently launched a website showcasing his portfolio, but before that he used Google Drive very effectively. He designed a clean and simple PDF containing his design projects and contact details.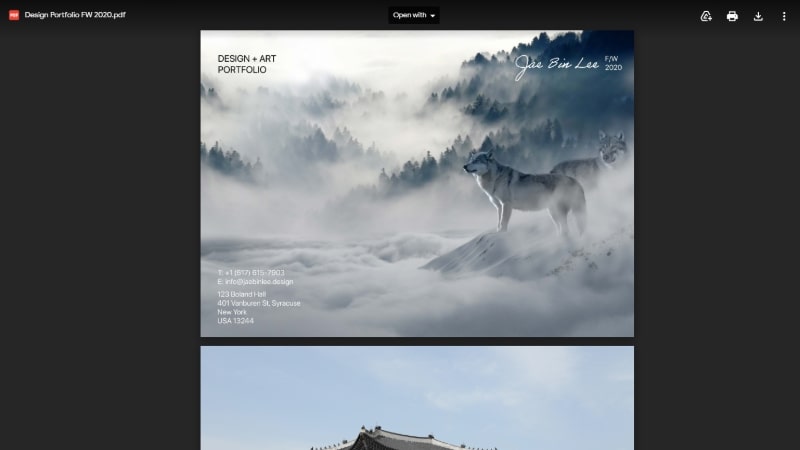 Paul Rand is another household name in the design world, and his website is slick, simple, and full of breathing room. The uncluttered look and feel makes the site easy to navigate, even though his body of work is massive and varied.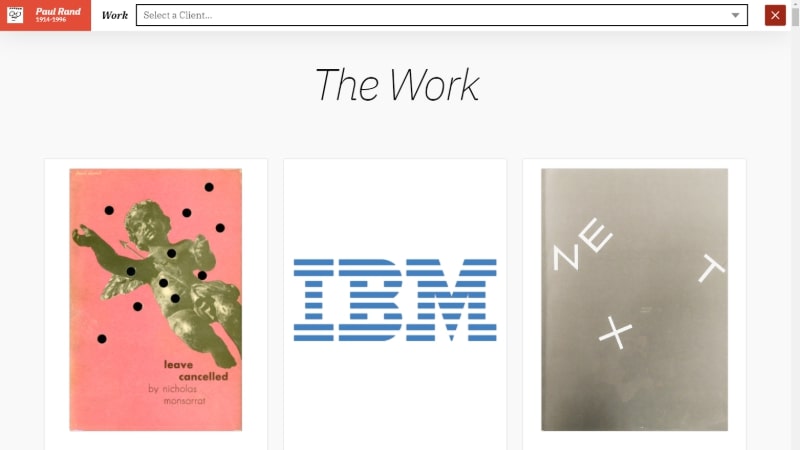 Jessica Hische, according to her website, is "a lettering artist and author with a tendency to overshare and a penchant for procrastiworking". One look at the landing page tells you a lot about who Jessica is, and you get an immediate sense of her style. This is key in any portfolio. She keeps the website regularly updated with new work or projects she hopes to highlight. This strategy takes a little more time and effort, but it ensures you're always appealing to the most relevant clients and/or employers.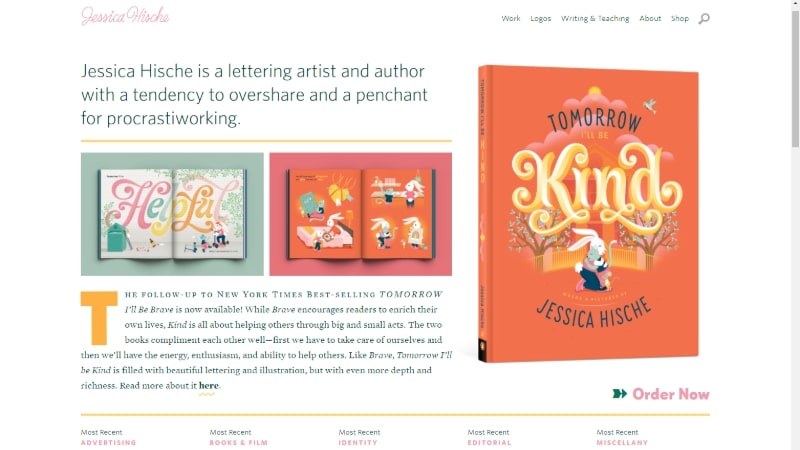 Tobias van Schneider is a New-York-based designer whose career highlights include designing a corporate identity for NASA's 2020 Mars Perseverance Rover mission, and the interface for Spotify. His website is lick and simple, with a look and feel that gives an immediate sense of his style. The full-screen imagery looks great on mobile and desktop, and the site is uncluttered. It also has a section for his Spotify playlists, which adds a great sense of personality.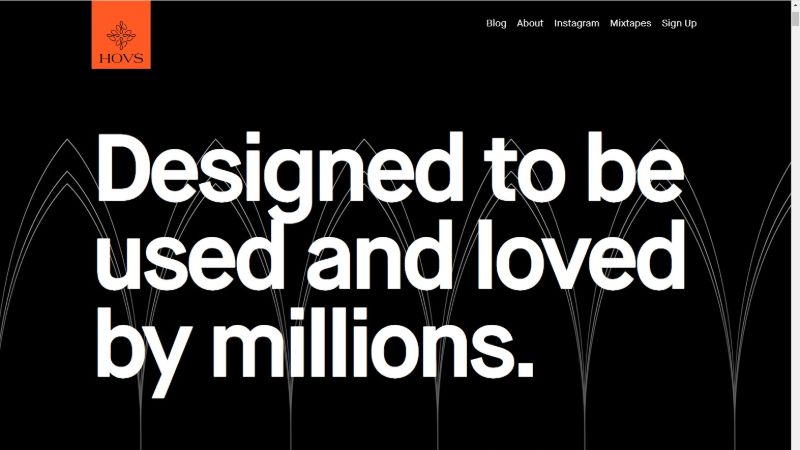 Douglas Bowden is a 3D artist and design director with an impressive array of clients from around the world. His website's simple interactive interface is clean, professional, and effective. Hover over the titled graphics and the name of the client pops up: a clever way to include more information without cluttering the home page design.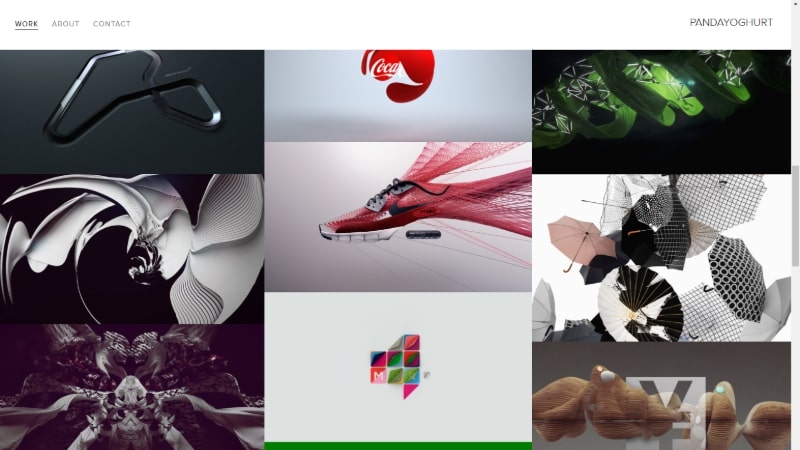 Want to build a professional graphic design portfolio?
If you need help building your portfolio, Upskillist's online graphic design course can help you. In just 16 weeks, you will not only build an incredible portfolio, but sharpen your skills, boost your resume, and start landing paying design jobs.
If you're just starting out and can't afford to buy software, check out the budget graphic design course instead. You won't believe what you can accomplish without breaking the bank.
Join Upskillist's online graphic design course.
Sign up today and get a free 4-week trial!