How to Become an Interior Designer
From luxurious mood boards and sample boards to space planning and onsite liaisons with clients and contracting teams, a designer is involved in every step of the design process. Whether you are designing a space for a client or working on your own home, this journey is one not to be missed. Here are some of my top tips and advice on the steps to take to become an interior design professional.
You do not need to be da Vinci or Michelangelo to be an interior designer. In fact, you do not necessarily need to have an artistic bone in your body.
A bold statement to make, I know, but one that I feel quite strongly about as I feel it provides hope for those aspiring designers who believe that because they cannot draw more than a stick figure, their design careers are in the dumps.
Interior designers are not all from artistic backgrounds. I know, right? Shocking. You do not need to be an artist to become an interior designer. Being a creative and being an artist are two different things.
Get Certified in Interior Design
Learn how to create and manage your own design projects, and kickstart your interior design career.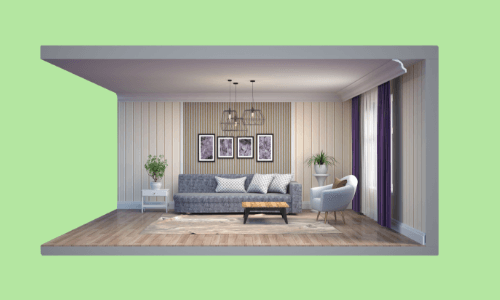 What is an interior designer?
The best place to start is with the obvious question, what is an interior designer? This question will give you insight into what is required of you.
An interior designer is a professional who is tasked with working with various clients to develop, space plan and produce a cohesive and aesthetically pleasing space. An exciting and enticing element of the interior design field is the choice and variety of design sectors that one could specialise in. Some of these sectors include domestic (home design such as mid-century modern living rooms), corporate design (office spaces), retail (malls and stores), environmental design (my personal favourite), hospitality (hotels), and many more.
Interior design is not about filling spaces with beautiful objects, and it is most definitely not just about what colour the walls and floors are going to be, or adding a few ornaments and cushions here and there, and Bob's your uncle — you're finished. It is so much more exciting than that!
Interior design is about giving purpose and function to space, and improving the built environment, and therefore improving people's lives. We may not be doctors or lawyers but we most certainly perform a vital function in people's daily lives.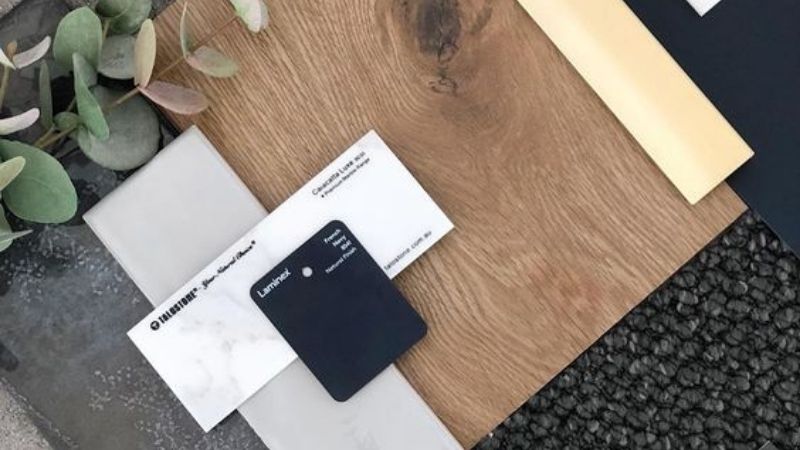 Interior design can be one of the most exciting and ever-changing professions and career paths to take on.
"Interior design improves living conditions, functionality and quality of space."
When it comes to architecture and design, a badly designed space is less easy to avoid and therefore the focus on good design and well-planned spaces is imperative. Therefore, we have architects and interior designers who devote their careers to planning spaces to ensure that they are perfectly suited to the functions and habits taking place in those spaces.
An inadequate design and poorly planned space will have a direct impact on the functions and the lives of people inhabiting that space for years to come. This is growing increasingly important with the movement of work from home and more and more indoor activities.
What qualifications do you need to be an interior designer?
If you are thinking about taking interior design to the next level and considering it as your next career opportunity, then look at the requirements and skill set below that you would be expected to have or gain in order to become an interior designer.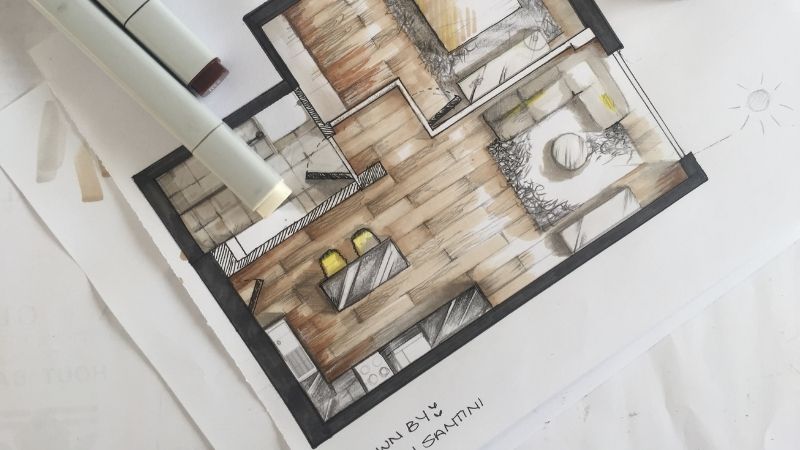 1. Interior design certificate
Many interior design companies and countries throughout the world require an interior designer to obtain some form of interior design certificate or qualification prior to employment, as well as between 6 months to one year of industry training. (This varies from country to country.)
2. Industry experience
This is an exciting part of becoming an interior designer. Most companies require a designer to have some form of industry training. This is not only expected but something that is going to add so much value to your journey to becoming an interior designer.
3. Precision or an "eye for design" (and no, this does not mean an artist)
This is often what designers refer to as how a designer "pays attention" and interprets a design element. This is something that can be developed and honed as your progress through your studies and training in the industry. It is curated by developing your critical thinking and appreciating styles and elements of design around your everyday life.
4. CAD skills (computer-aided skills)
As designers, we generally create 90% of our work on drawing software on computers and only 10% manually. These programmes are known as computer-aided design programmes which allow us to create 2D and 3D masterpieces to present to clients and contracting teams. It's encouraged to have a good understanding of these programmes to carry out any design project.
What are the skills needed to be an interior designer?
With every career path there are some personality traits and interests that are always beneficial to becoming the best that you can be. Below are some of the skills that are key to interior designers.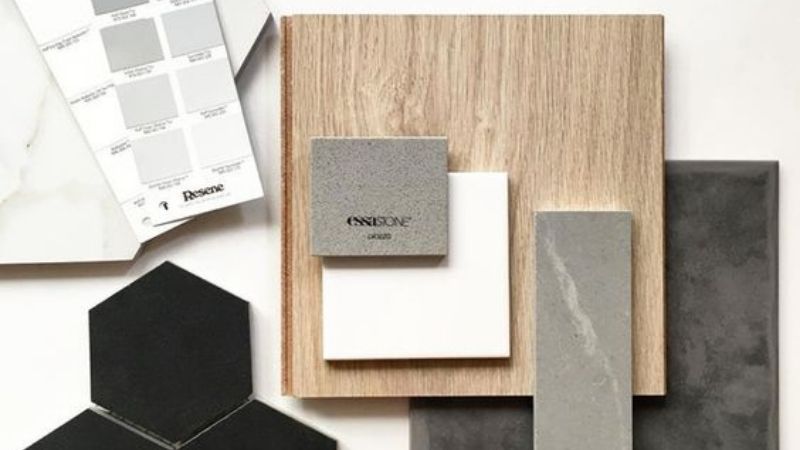 1. Detail-oriented
This cannot be stressed enough. Interior designers need to be precise from beginning to end of a project, from measuring spaces and constructing drawings and accurate details to pulling off a well-designed space with a happy client.
2. Interpersonal skills
Communication is key! As an interior designer, 60% of the job is dealing with people, from the client to the contracting team, and you need to ensure the smooth facilitation and coordination of these projects.
3. Problem-solving skills
On each project, challenges are going to arise, and it is the responsibility of the interior designer to address these challenges. Whether it be a delay on-site with deliveries, issues with the construction teams or financial issues, they need to be resolved in a timely and professional manner.
4. Visualisation
Ah, the power of visualisation. As designers, we need to be able to visualise what a space will look like to convince the client that the proposed design is going to check all of their boxes and ensure each element is going to work in harmony.
How to become an interior designer in four steps
Right, so now that you know what it takes to be an interior designer, it's time to look at some top tips on how to build your interior design career.
1. Take an interior design course
Enrol yourself in an interior design course to get started. As you know, to become an interior designer requires a certificate in interior design. By enrolling in a course, you are also going to get the benefit of learning and being around like-minded people. These courses will teach you a full interior design skill set, including:
Tools and tricks to set up technical drawings
How to create sample and mood boards
How to interact with your client and contracting teams right through to pulling off a project
Professional practice

If you are building your studies through short courses like the 16-week interior design diploma we offer at Upskillist, you should also direct your attention to upskilling in the areas of technical drawing and computer-aided software — which are also key skills for anyone wishing to pursue a graphic design career. Check out these globally recognised programmes:

AutoCAD
Revit
SketchUp
3D Studio Max

In my opinion, you can never learn too much. I encourage everyone to learn a new skill every year. Keep yourself fresh and on the ball!

2. Gain industry training

Once you have completed your studies, or even while you are doing your studies, it is a good idea to take on industry training or an internship. You can seek out a company that may require an intern. Alternatively, there are programmes that work with students to identify design firms where you can practise and hone your skills as a designer.

3. Create a portfolio

When starting your career as an interior designer, creating a portfolio is crucial. The portfolio (online or a hard copy) is what's going to sell you, your skills and your abilities. The portfolio is a presentation of all your work to date. It is important to include a variety of interior design skills, depending on your target audience. If you do not have an extensive portfolio, create a project and a client, develop, and hone your skills.

4. Send out your CV

Once you have completed your studies, industry training and you have a solid portfolio in the bag, it's time to put yourself out there. Set up your CV and start sending it out into the big wide world of design. Approach design agencies, even if they are not looking.

Key tip: If you make an impression, they will remember you in 6 months' time when they are looking for a recruit.

Good luck! I look forward to seeing you in the industry.

Want to learn more? Join our top interior design course today!